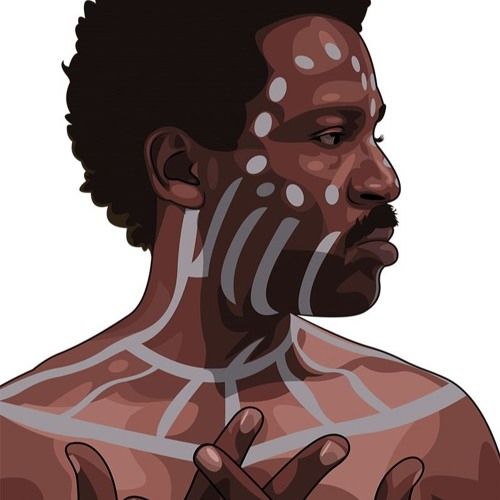 Reggie Dokes & Brian Neal - Detroit Luv
Such is the level of talent that seeps out of Detroit, it's often easy to overlook some of the city's finest purveyors of clued-in electronic music. One such man who undoubtedly flies under the radar is Reggie Dokes. A native of the city, Dokes' recent travels have seen him perk up on the likes of Philpot, Royal Oak, Clone and We Play House; proof indeed of his undoubted production nous. His latest offering comes out on Dokes' own Psychostasia Recordings, a label with a consistent knack for releasing discerning house and techno. Home to the majority of Dokes' works, the label has also played host to fellow underground cats a la Delano Smith, Dubbyman and Juju & Jordash. For the label's latest release, the aptly names Detroit Luv EP, Dokes enlists Brian Neal, a fellow Detroit producer whose sound is one that effortlessly compliments the label's overall aesthetic. It's Neal who takes care of the A side, courtesy of two impressive cuts,"I Had To" and "Peach Deep". It's "I Had To" that gets us underway. A deep, emotive track, it's full to the brim with emotion and quite brilliantly toes the line between house and techno courtesy of its impressive drums and fervent kicks.
"Peach Deep" sees the producer delve into party-starting territory, with a quite brilliant vocal that serves to heighten the track's overall intensity. Dokes then takes control of the flip side, first with "Tilt". A gentle, sun-kissed anthem that beams with positivity, it's very much the ying to" Peach Deep"'syang and offers the listener something different entirely. Culminating the record is the sounds of "Against Me". Another lighthearted gem, this one is infused with quirky piano chords, and is the kind of track that'll sound most suitable when the sun begins to trickle in in the morning. Reminiscent of classic DJ Koze works, it's another fine offering on an EP that's blessed with four such tracks.