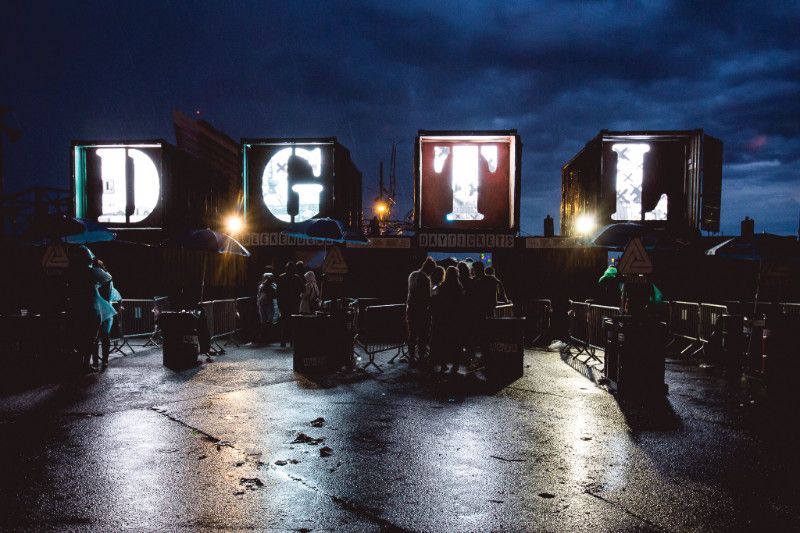 DGTL Barcelona reveals the daily lineup for the 2016 edition…
Since the full lineup for DGTL Barcelona's second edition was announced a few weeks ago, the expectation is growing. Over 40 first-rate national and international artists to perform at Parc del Fòrum on 12-13 August, on a weekend that is bound to become an unforgettable musical experience for fans of underground electronic music.
Today DGTL reveals the daily lineup and puts on sale tickets for Friday and Saturday.
While we wait for the last names to be confirmed next June 22nd, DGTL Barcelona has revealed almost the entire lineup for the festival that will take place on August 12-13. This first announcement included a solid and varied selection of talented DJs and producers with established careers who have made a name for themselves among the best electronic music proposals.
Top of the bill this year are Nina Kraviz, Maceo Plex, Âme, Jamie Jones b2b Joseph Capriati, Pan-Pot, Dixon, Robert Hood and Marcel Dettmann.
On August 12th, Ellum's boss and DGTL regular Maceo Plex will get on stage again as one of the pioneers of underground house. The audience will be treated to two of the hottest acts of the moment, Bulgarian Dj KiNK [live] and Gui Boratto [live]. Pan-Pot, on the lineup of DGTL Amsterdam 2014, will perform for the first time in DGTL Barcelona. In charge of closing last year's edition, Dixon is back again this 2016, as well as Job Jobse, one of the revelations of 2015. Friday night will also see two of the most-awaited back-to-backs, Jamie Jones b2b Joseph Capriati and Hunee b2b Antal's house hit battle. Sau Poler, Pional and veteran Oscar Mulero are the acts on the national side.
Saturday 13th will see a memorable session by one of the festival's highlights, Russian Dj Nina Kraviz, who closed the latest DGTL Amsterdam. Other highlights include Dj and producer Robert Hood and Marcel Dettman, one among the most influential names in contemporary techno. House freshest face Âme [Dj] and the always-infallible Agoria will get on stage again this year. Also, Kyle Hall will prove why he is deemed the child prodigy of Detroit's house. Saturday's Spanish acts include Cora Novoa and Mark Piñol.
DGTL Barcelona will have four stages, one more than last year, all of them with an innovative design, and almost 60 artists. The festival will also boast art installations within the DGTL Art section, as well as eco-sustainable proposals embodied by the DGTL Revolution project.
DGT ART 2015
Find the lineup per days:
Friday 12th of August (alphabetic order)

Daniela Marques
Dixon
Finnebassen
Flug
Fort Romeau
Fur Coat
Gardens of God
Gui Boratto [live] Herr b2b Rick Maia
Hunee b2b Antal
Jamie Jones b2b Joseph Capriati
Job Jobse
KiNK [live] Maceo Plex
Oscar Mulero
Pan-Pot
Pional
Rainer
Raxon
Sau Poler
Surgeon [live] Truss
Vril [live]
Saturday 13th of August (alphabetic order)

Âme [dj] Agoria
Andhim
Bedouin
Beyond
Boris Werner
Cora Novoa
Edu Imbernon
Francesco Bergomi
Guim Lewoski
Jeremy Underground
Joachim Pastor [live] Kyle Hall
Marc Piñol
Marcel Dettmann
N'to [live] Nina Kraviz
Paula Temple
Robert Hood