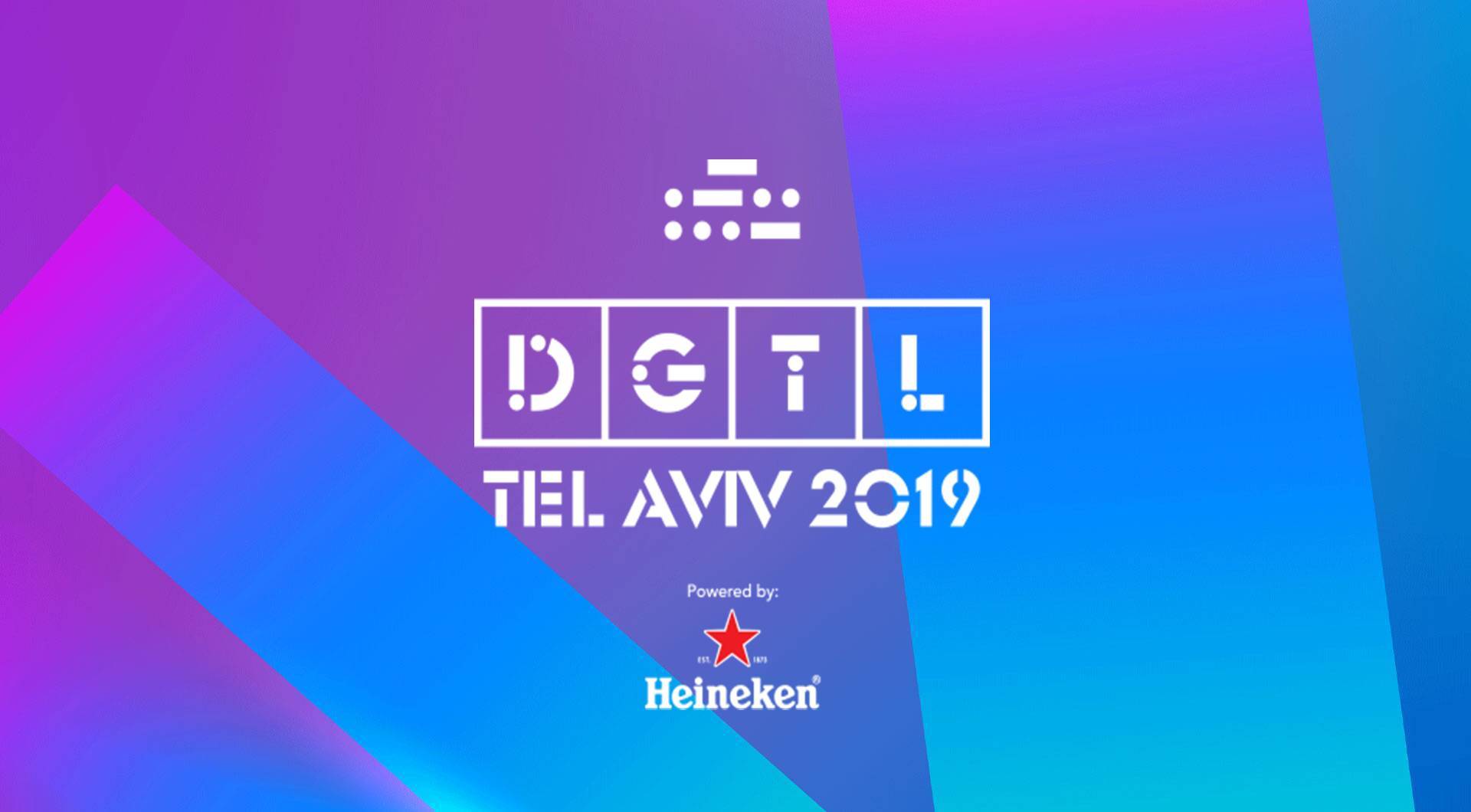 DGTL Electronic Music Festival, Tel Aviv, Reveals Its Full Lineup
 In 2017, Tel Aviv officially joined the exclusive family of cities to host DGTL, the electronic music festival which originates from the Netherlands. DGTL invests in innovation and puts an emphasis on technology and the arts. The musical program is known to feature well established international talents next to locally upcoming ones. Apart from being an innovative venture, DGTL endorses a comprehensive sustainability program and has won numerous awards, including the international Greener Festival Award, which awards DGTL for being the greenest festival on the planet.
DGTL Festival, which brings together house and techno fans in Tel Aviv's Ganei Yehushua (Hayarkon Park), has recently revealed its complete lineup with over 20 international DJs and live acts as well as promising local talents. Joining the likes of already-announced acts like techno legend and pioneer Richie Hawtin, Amelie Lens, Adriatique who rocks Ibiza on a regular basis, Mind Against who will exclusively play in Israel this year, Bob Moses, Hunee and DJ Boring are ARTBAT, Ben Klock and Gerd Jason.
This year's festive gathering in the park will host the Kiev based duo ARTBAT who are already considered a phenomenon with their tracks receiving strong support from the likes of Maceo Plex, Solumun, Richie Hawtin and many more. This year's lineup also features one of Berlin's most prominent techno frontmen Ben Klock. Another German star, with his musical education deeply rooted back in the early nineties, is Gerd Jason. When Gerd is not masterfully scorching dancefloors, he regularly writes the critically acclaimed Groove Magazine and is a leading team member as well as a lecturer at the Red Bull Music Academy.
This year's festival will host four stages, each one dedicated to its own specific sound. The festival will spread over 80,000 square meters with vast dancing space, chill out areas and lots of art and attractions from early afternoon until night falls.
Full Lineup:
Adriatique · Amelie Lens · ARTBAT · Ben Klock · Bob Moses [club set] · DJ Boring [live] · Gerd Janson · Hunee · I Hate Models · Jan Blomqvist [live] · Jenia Tarsol & Chaim [Blue Shadow Showcase] · Kerala Dust [live] · Magit Cacoon · Matrixxman · Mind Against · Mor Elian · Parallells [live] · Pharaoh & Yogg · Recondite [live] · Red Axes · Richie Hawtin
Tickets are now available at 280 NIS with prices at 400NIS in box offices on event day: