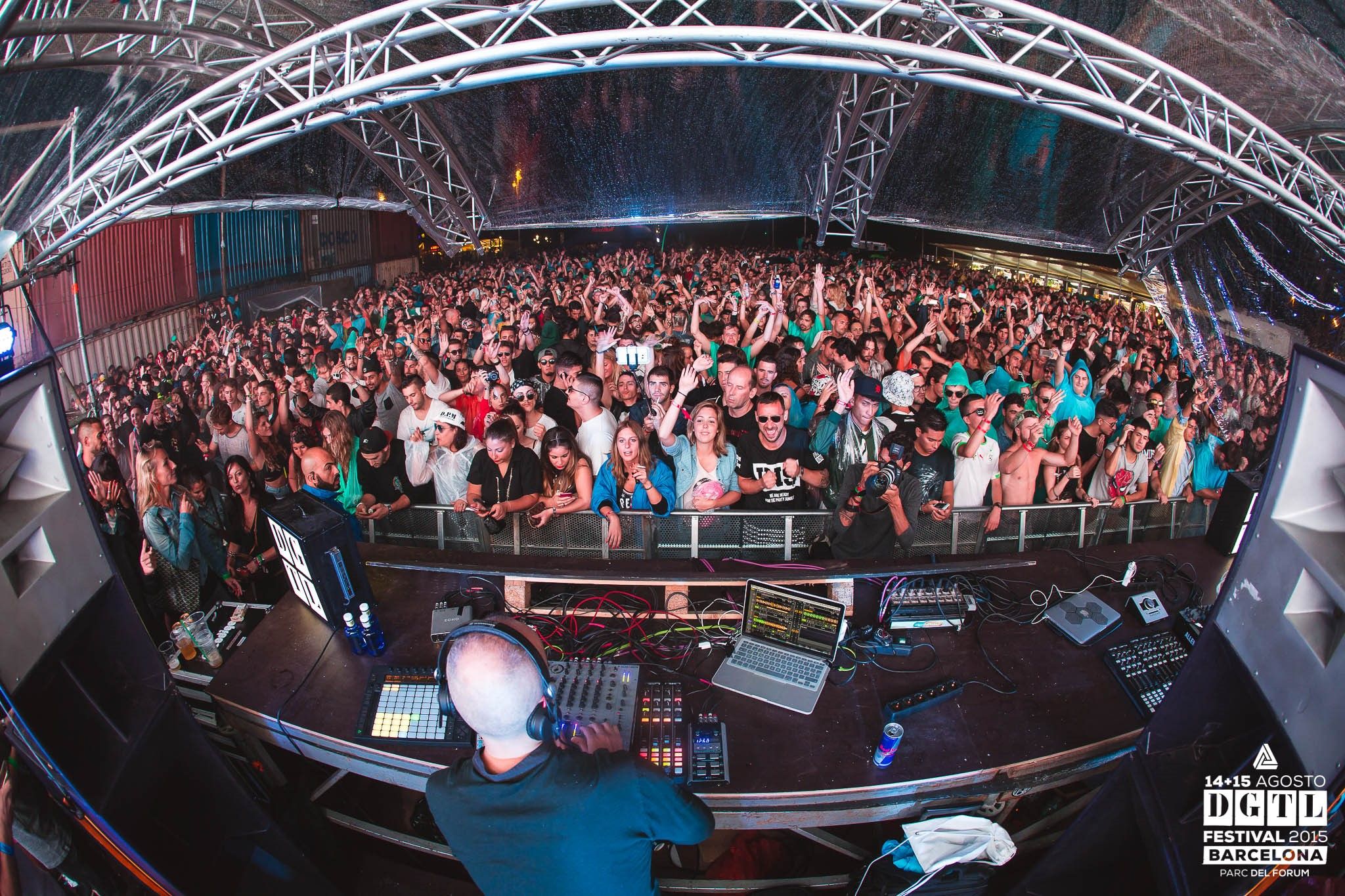 DGTL Festvial Barcelona 1st edition ends with 20.000 visitors
Last weekend in Barcelona the rain was no obstacle for headliners such as Maceo Plex, Henrik Schwarz, John Talabot, Ben Klock, Âme, Dixon, Marcel Dettmann, George Fitzgerald, Job Jobse, Paco Osuna or Adam Beyer to star in a line-up that convinced the audience. Phono, Stereo and Digital, the three stages that hosted the program, showed personality, something that the audience applauded. While Phono showed the most local as well as other international proposals in a sigular, small format area underneath the Forum solar panel; Digital rallied the most melodic and underground DJ's; and Stereo became the home of raw electronics in pure essence.
One of the strengths of Barcelona DGTL, omitting a line-up with the best of international proposals and local artists with international projection, was its Art & Revolution section. Thus, the 20,000 attendees were joined by other companions, such as the Viriato Toro and Big Man sculptures by Carros de Foc. The Big Metal Tree by Paquito, which when night fell lit the space with its branches, worked as a meeting point for the participants. An environment with a 100% DGTL look & feel, in which visitors were immersed from the moment they accessed the festival through a gate made of 44 containers with the letters D-G-T-L in light and motion, and pervaded the festival with the industrial touch that characterizes it in its home country. Also, note the originality of its Trash Army, volunteers working in three shifts to collect the waste left by visitors and, most importantly, to recycle it in their corresponding bins. The Trash Army initiative of the DGTL Revolution, a sustainable pillar of the festival, has taken place at the Amsterdam festival since its inception.
See you at DGTL Barcelona 2016!
DGTL Barcelona's Dutch nationality, along with the time of year in which it is celebrated since its birth, has converted DGTL into a festival of cosmopolitan spirit, with a mostly French and Dutch public. They were joined by an increasing number of Barcelona locals who have decided to stay in the city in August, and which is now active in August thanks to DGTL Barcelona. Journalists with more than 10 nationalities also traveled to DGTL Barcelona to discover the Catalan spin off of the Amsterdam based festival.