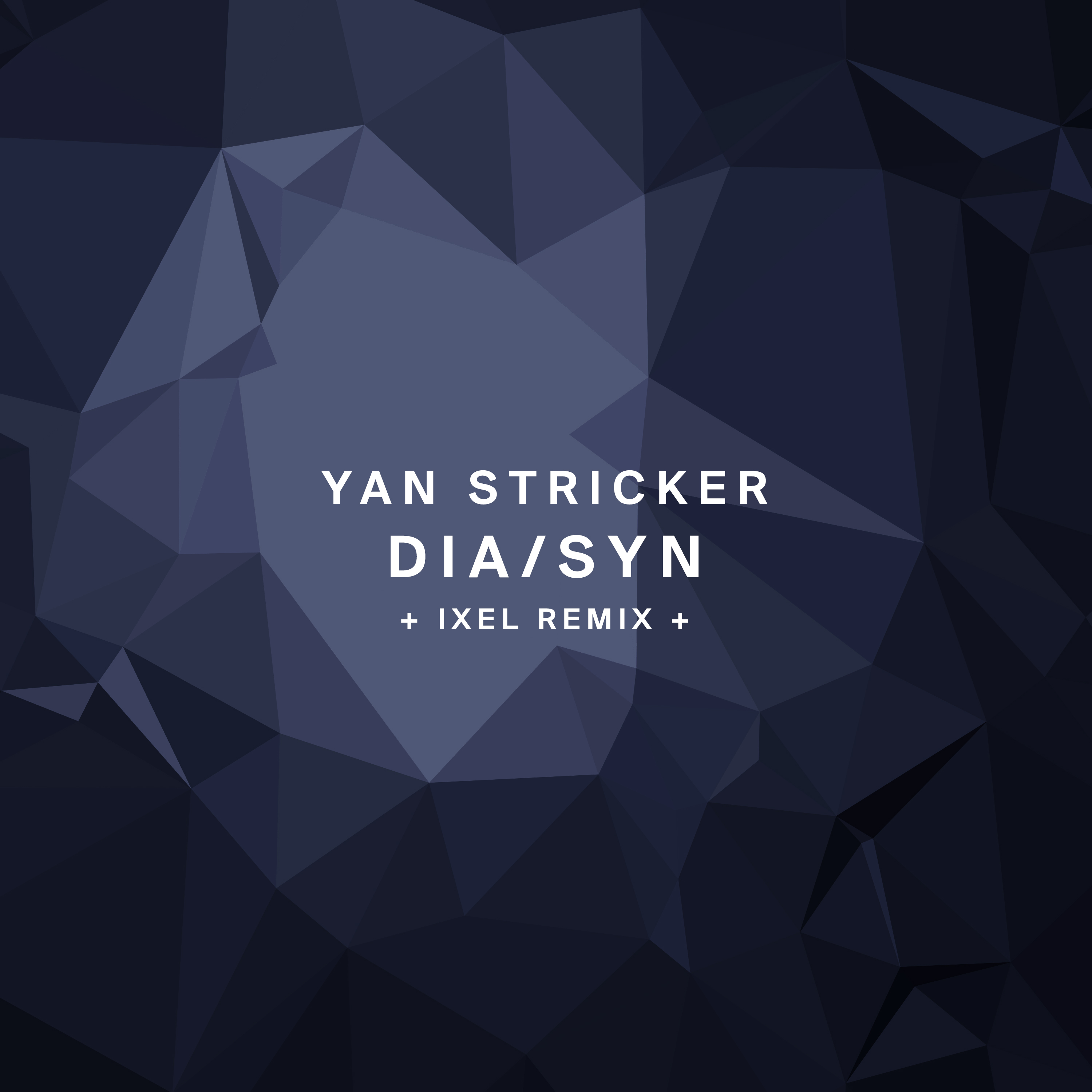 Yan Stricker - Dia/syn
The last release of the year from Swiss techno label !Organism will come from the boss himself, Yan Stricker, and will be completed with a remix from Ixel.
Yan is the driving force behind this influential label and his own music is always dark yet melancholic. His sets are compelling things that keep people in suspense and with the two originals he serves up here he really leads from the front.
Up first is the perfectly absorbing 'Diachronic' with its slithering synth lines and more coarse claps. It really works itself into a frenzy over the course of seven intense minutes and is sure to have the same impact on the floor. Massive hi hat ringlets are in your face and hard to ignore and the result is a truly awesome techno cut that transports you to another place entirely.
Then comes the expertly widescreen 'Synchronic', which has big drums racing along at a keen pace as icy hi hats and muffled voices roll along next to it. There is a real sense of subtle funk in the groove, and mini white noise sweeps add real drama as the track barrels along. Some lightness in the percussion offsets the darkness and broodiness of the kicks and overall it is a sure fire main room winner.
This one then gets remixed by German talent Ixel, an always busy and active producer who has put out many fine EPs and remixes on labels like Wall Music, Kaputt, Flash Rec. and many other imprints. His version of the fine original is completely different: he flips the script and turns the track into a rubbery, minimal, stripped back and warm roller that is full of cavernous echo chambers, ticking synths and supple drums that really lock you in a deep and mindful trance.
This is another fresher than fresh offering from one of modern techno's most consistent labels.
Tracklist:
Diachronic (Original Mix)
Synchronic (Original Mix)
Synchronic (Ixel Remix)