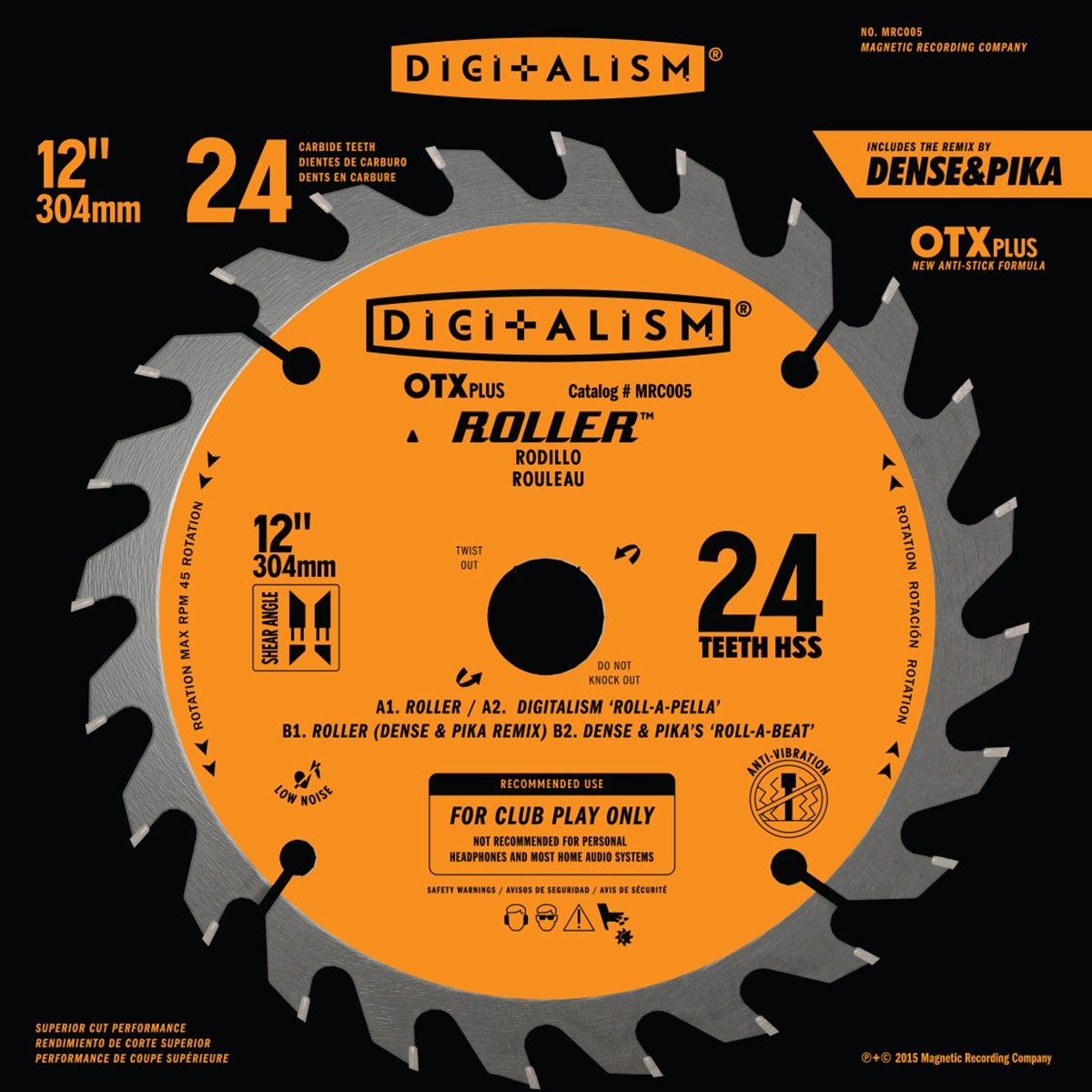 Digitalism - Digitalism – Roller
Before they head underground to finish their new album which features some of the biggest names, the globally-loved Hamburg duo Digitalism are unleashing their first 'pure' club track since the red hot 'Fahrenheit 32' in January 2014.
Digitalism's brand new track 'Roller' does exactly what it says on the tin. Thanks to a fearsome kick drum, screaming lead synths and an insatiable groove, the boys have got a monstrous tune on their hands that is sure to destroy club and festival scenes this summer the world over. Full of raucous energy, the track mirrors the freshness that could be found on Digitalism's debut album 'Idealism' back in 2007.
Mixed by Matt Wiggins at none other than Paul Epworth's Church Studios, 'Roller' comes complete with a delightfully low-slung remix from another duo who are currently on top form, Dense & Pika. Alongside that there's two bonus DJ beats and a 'Roll-A-Pella' which will all be housed on a limited edition 12" that's sure to go down an absolute treat with Digitalism's loyal and dedicated fan base.
The band are set to remerge in September to reveal their hugely exciting new live show at Lollapalooza Berlin, but in the meantime their new tune is set to keep things rollin' for a good while until then.
www.facebook.com/digitalism
www.twitter.com/digitalismmusic
www.instagram.com/digitalismofficial
www.soundcloud.com/digitalism_official
www.thedigitalism.com