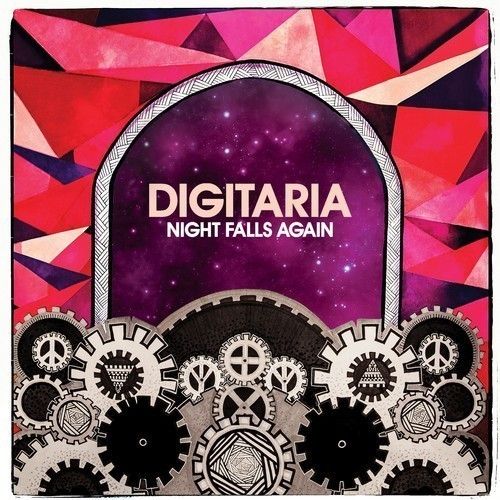 Digitaria feat. Clarian – Favourite Addiction
After producing two of the biggest singles on Hot Creations, Brazilian duo Digitaria are preparing to unleash a full–length studio album, 'Night Falls Again' on Jamie Jones' trailblazing imprint. 'Favourite Addiction' is the first single to drop and features the brilliant and enigmatic Clarian North. An album stand-out, 'Favourite Addiction' feat. Clarian has an unbridled energy, cleverly framed by seductive vocals flaunting lyrics that spark with the shimmer of pop but are grounded by the power of raw electro. Hot Creations newcomer Jey Kurmis and industry stalwarts Groove Armada both deliver ace interpretations on a 'Remix' and 'Dub Creation' respectively. Jey brings a thumping techy, rolling groove while Groove Armada takes the track to an other-worldly rave dimension, with epic, dream-like synth melodies and powerful bass to guarantee this release is marked essential.
Digitaria are Daniela Caldellas and Daniel Albinati, two Brazilians that came together a decade ago first releasing in 2006 on German label Gigolo Records which was relicensed to Ministry of Sound and led to their debut album on the label. After a meeting with Jamie Jones in their hometown in 2011 they joined the roster of the Hot Creations label, releasing 'Masochist' and 'Shine' in 2012 and 2013 respectively. This introduced a new audience to their unique blend of dancing beats, ethereal vocals, fat bass lines and deep emotional lyrics and set the wheels in motion for a relocation to Europe.
Montreal's Clarian North formerly of Footprintz has released on various house labels du jour, such as Visionquest, Supplement Facts, and Life & Death.
Jey Kurmis is a Leeds based producer who has been dj´ing all over the UK for almost ten years and producing for around 7 years. From his first release on Phobic Records to the forthcoming and artist defining 'Lil' Nic French EP' for Hot Creations, Jey has been honing his craft across ten releases and has recently been getting championed by some of the biggest names in the game including Heidi, Jamie Jones, Richy Ahmed and wAFF.
Over the past fifteen years Groove Armada have become established as one of the planet´s best-loved and biggest selling dance acts. Now they release on one the biggest record labels of recent times.