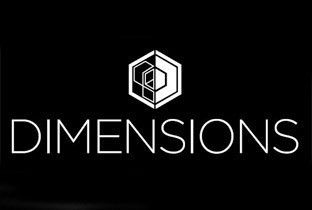 Dimensions Festival Croatia announces Worldwide Launch Parties
Dimensions has just revealed its worldwide launch parties, uniting together promoters from all over the world to showcase electronic music in their region from Brussels to Sydney to Chicago. Taking in over 50 dates, the parties take place in the finest clubs and most exciting spaces, including Robert Johnson, Rex Club and Grelle Forelle to name just a few. The tour has just started and spans through into the summer, and will feature special guests and residents drawn from a vibrant spectrum of music, from Karizma to Ben UFO and Mala to Ron Morelli; they will all be setting the tone and agenda for the festival itself in August and bringing Dimensions to a truly global audience. Working with leading underground collectives and promoters, the launch parties aim to give a tantalising taste of the essence of Dimensions.
Dimensions returns to Croatia this summer in a spectacular five day and night festival at the stunning Fort Punta Christo. Dimensions is a pure distillation of the world's finest electronic music, carefully filtered through strains of house, techno, jazz, funk, soul, drum and bass, psych and more, by the scene's leading producers, DJs and live acts, to create a kaleidoscopic melting-pot of amazing music. Regarded as one of Croatia's go-to festivals, and firmly established as one of the finest epicentres of electronic music, Dimensions is a festival like no other. Close to the historic city of Pula in Croatia's northern region of Istria, the 19th century fort is an incredible setting, with beautiful coastlines, historic cities, beaches and islands nearby.
www.dimensionsfestival.com