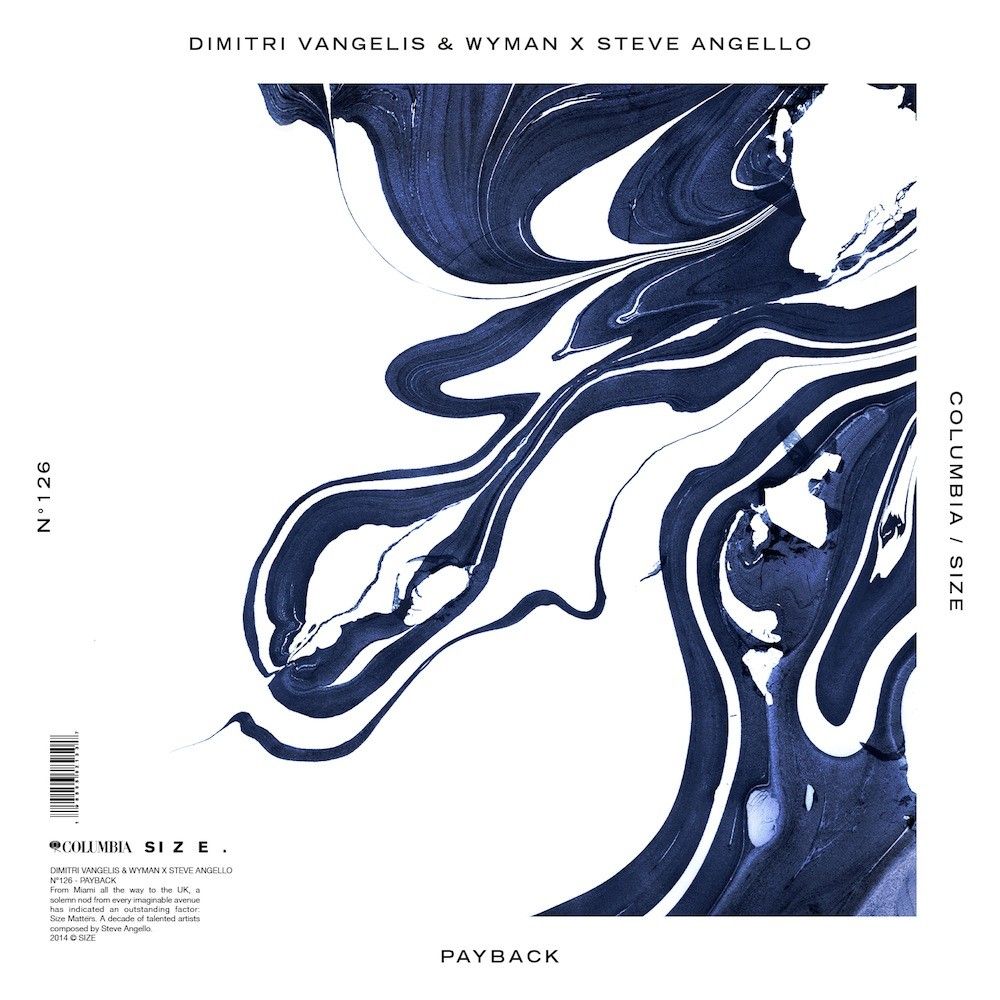 Dimitri Vangelis & Wyman X Steve Angello – Payback
Music visionary and world-renowned producer/DJ, Steve Angello has released his new track 'Payback' today, a collaboration with up-and-coming Swedish DJs Dimitri Vangelis & Wyman. The track is available now at all digital retailers via Size Recordings / Columbia Records and can be downloaded HERE. Over the past nine months, Angello has been incorporating snippets of the new song in his live sets at some of the biggest festivals in the world, including his most recent headlining show at the closing night of Ultra Music Festival in Miami last month. Already resonating with Steve's core fan base, 'Payback' preserves Angello's signature sound.
A live visual for 'Payback', filmed during Angello's headlining set at Ultra Music Festival in Miami and featuring an appearance by DJs Dimitri Vangelis & Wyman, premiered today at VEVO.
"Payback has been a monster success for us on the road since it first saw the light of day," said Angello. "It's been one of the most asked about tracks in my career by fellow DJ's and we've had a lot of fun with it. We're humbled by the fan response around the world and are very excited to finally share this moment with you!"
Columbia Records will release Steve's major label solo debut WILD YOUTH in 2014.
Steve Angello is a multi-platinum selling electronic musician, record producer, DJ, and entrepreneur. Born in Stockholm, Sweden, Angello is best known for his involvement with super group Swedish House Mafia. His foray into music began at the age of 12, when he started as a young Turntablist fusing together hip-hop, breakbeats and 1970s classics. It wasn't until Angello's late teen years that he took an interest in electronic music and quickly became entrenched in Stockholm's House music scene. Angello's rise to fame came with the release of his innovative remix of the Eurythmics classic "Sweet Dreams" in late 2004. That was soon followed by a slew of signature tracks, including "KNAS" and "Rave n' Roll" that established him as a force in House music. Steve is also an established record producer having worked on a number of A-list projects that include David Guetta's "Baby When the Light" (featuring Cozi), Taio Cruz's "Troublemaker," "Shortcaller," and "Positive," will.i.am's "This Is Love" (featuring Eva Simons), and Usher's "Numb" and "Euphoria," to name a few. In 2003, Steve founded the record label Size Records which has been home to many internationally acclaimed artists including Avicii, Tiësto and Deadmau5. In August 2013 Size Records celebrated its tenth anniversary with "SLVR" (pronounced "Silver"), a collaboration with Russian production duo Matisse & Sadko which was also the label's 100th release.
For more information on Steve Angello see below:
www.steveangello.com
www.sizerecords.com
www.youtube.com/steveangelloofficial
www.soundcloud.com/steveangello
www.instagram.com/steveangello
www.twitter.com/steveangello