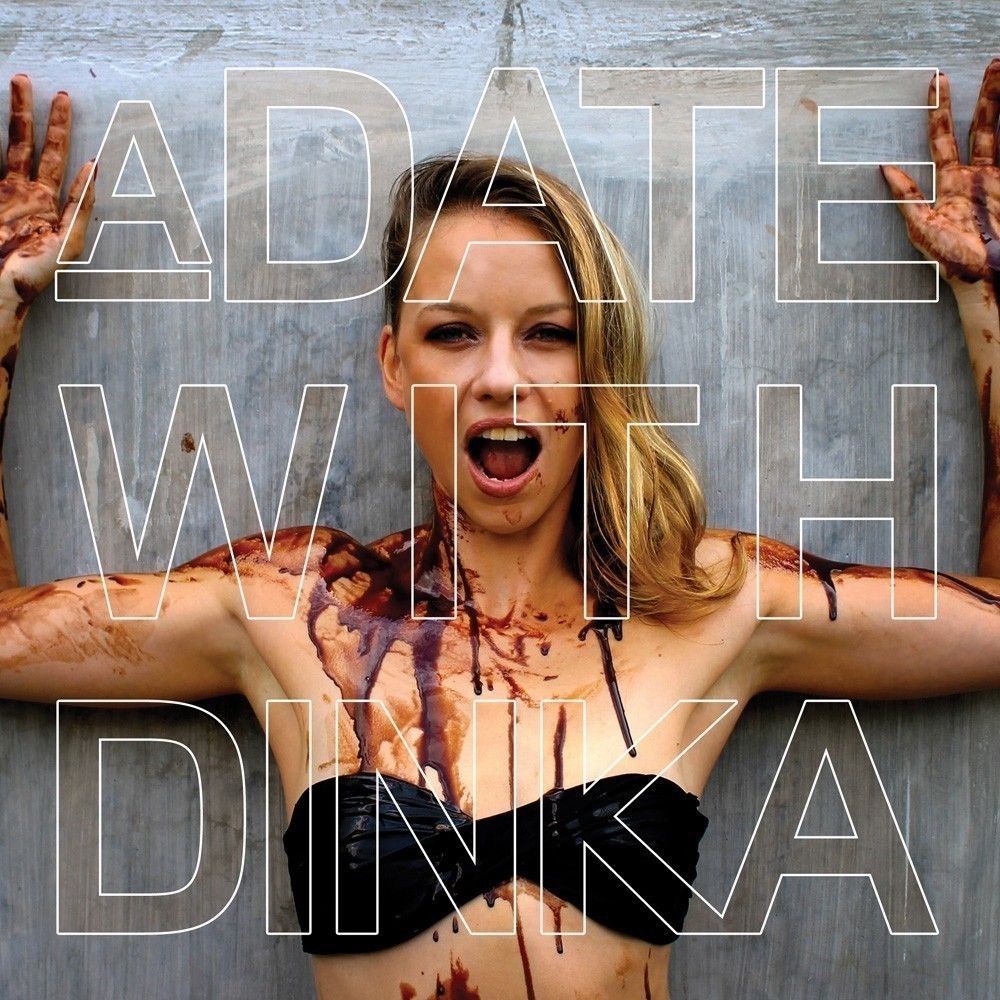 Dinka – A Date With Dinka
Sporting nothing but a pair of headphones, CD wallet and a block-rocking attitude worthy of Bodecea herself, Dinka is the party bringing, fierce-ruling princess of continental Europe's clubland!
So polish your dancing kicks, flutter those voluptuous lips, and stretch them gyrating hips because Dinka is taking you on a date. Not one of the blind, speed, double or virtual variety. This is a sonically charged, supremely judged assortment of house music that elevates your senses above and beyond the date of your wildest dreams. Combining progressive, deep, driving, tech and tough – infused with some melodic and lofty atmospheric trance textures just for for good measure – Dinka has blended them all in this double CD that is set to tantalize your taste buds more than chocolate from the Swiss misses natives homeland. Still, any date with this musical maestro is going to include chocolate… yes, lots and lots of chocolate.
Sourced from some of Europe's finest labels, Black Hole Recordings, Defected, SIZE, Axtone, Flamingo and Armada among them, a meeting with Dinka comes sound-tracked by music from Mooguai, Deny Koyu, Sunny Lax, Moonbeam, Roger Shah, Morgan Page, Radion6, Sied van Riel and a dozen or more others besides.
Only question remains: dare you say 'Yes' to a date with Dinka!?
Your rendezvous with Dinka begins with scene-setting earlier-in-the-night refinement courtesy of Ben Hennessy's 'In The Summer', Alex O'Rion's box-fresh rework of Vinson's 'Circular Progression', Matteo Marini's sonorous 'Dynamite', Moonbeam's tripped-out 'I Go On' and Dinka's own collab with Morttagua, 'In Caelo'.
As the first mix passes its halfway point the atmosphere becomes more charged… Underfoot, the tempo begins an upward shift, delivering an audible pulse spike. Sunny Lax's effervescent 'Luna', Walden's livewire remix of Roger Shah's 'Surrender', EDU & Kristoffer Ljungberg's 'Around the Sun' and 'Not Okay' – Dinka's recent single with Tania Zygar collectively raise the bigger room's Fahrenheit. Disc 2 sees 'A Date With Dinka' shift up another couple of gears, becoming ever more floor-centric in the process. With 'Assiduity' & 'Melody In 'Harmony', Roul and Doors deliver a pair of floor-wowers, whilst Schossow, Hawkins & Oliveros's blistering 'Ulysses' and Deniz Koyu' thrill-riding 'Ruby' also make the cut.
Bringing the 'Date' to its inevitably messy (likely chocolate coated) conclusion the Swiss Miss hits the peaks of-peak-time with the big room highs of Estiva's 'Boxmeister', Moguai's 303 rampage 'ACIIID' and the anthemic heights of Radion6's 'Shattered Dreams' and Sied van Riel 'Gravity'.
The clearest ideas of what 2½ hours in her company sounds like, consider your standing 'Date With Dinka' in the diary for December 22nd onwards.