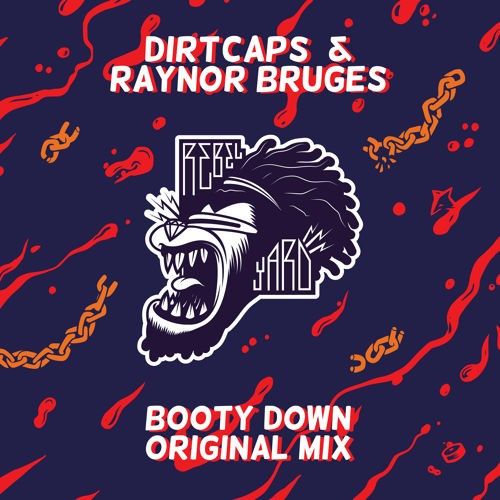 Dirtcaps & Raynor Bruges – Booty Down
Dirtcaps are on Fire! After they've released their EP 'Boss It Up' the Dutch DJ/MC trio Dirtcaps are back with the release of a new energetic track. They've teamed up with Dutch DJ/Producer Raynor Bruges to bring you 'Booty Down'. The track has that in-your-face kind of trappy sound that will blow up every dance floor. The only thing to expect now is to get your booty down!

'Booty Down' is out now on Rebel Yard the label of The Partysquad!
Watch the preview of the video here:

Dirtcaps – 'Booty Down' ft. Raynor Bruges (teaser) from Jäger Music on Vimeo.

DIRTCAPS
Imagine this: two DJ's filled with passion for music and an energetic MC who completes their sets with rhymes and tremendous timing, that's Dirtcaps! This unique and energetic Dutch DJ/MC trio has been rocking out clubs in Holland and the rest of Europe for years now and they are making big steps to take over the rest of the world. They recently played at big festivals like TommorowWorld in Atlanta and at World of Wonders Festival in Mexico.

Raynor Bruges
Although Raynor never had a lack of interest in music, he started at relatively old age with DJ-ing. After a year of practicing with a Midi-controller, Raynor Bruges had built up enough confidence to spin some records in front of an audience. If you had to describe Raynor Bruges in one word, it would be 'Eclectic'; his sets go from Trap / Hip-hop to House and everything in between and around, seamlessly mixed by the man himself. All together it hasn't been quiet around Raynor Bruges and the future looks promising, considering the successful partnerships he's engaged in and that are still to come.