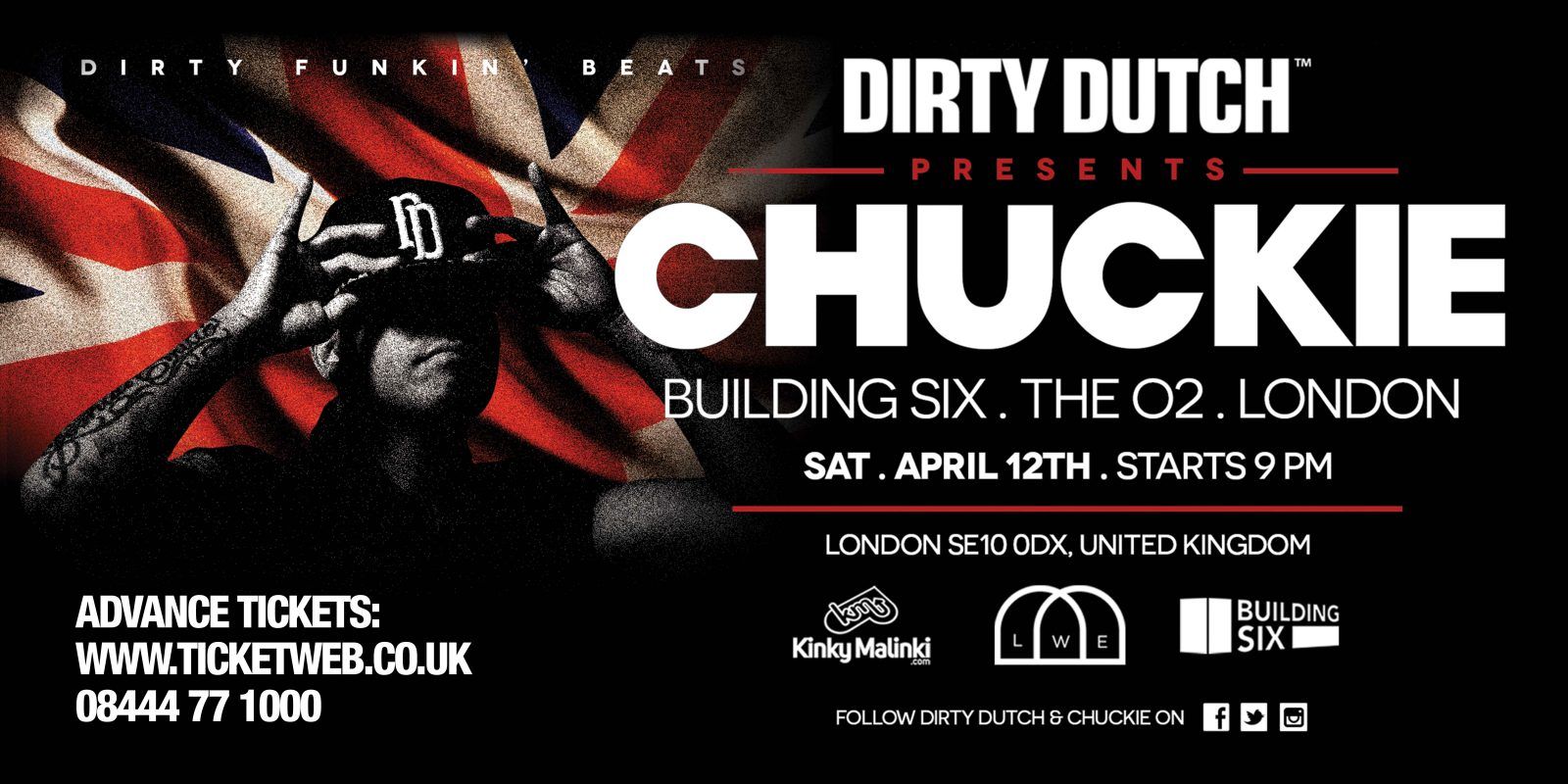 Dirty Dutch presents Chuckie – Saturday 12th April 2014
Flying the flag for the Dutch electronic music scene on a global scale, it's hard to put into words just how influential Chuckie has been in his ascent. Consistently thinking outside of the box when on the decks and obsessively putting in the work when in the studio, he is firmly established as one of the biggest players. He'll be flying over the sounds of Dirty Dutch for a very special showcase showcase at Building Six this spring.
Crossing the boundaries between various genres, Chuckie has put his distinctive stamp in clubs and is an innovator in building an eclectic sounding dancefloor. Refusing to be categorised to just one- his distinctive blend of house and hip hop has given him an edge that puts him on a pedestal above his piers.
Dirty Dutch has built up a reputation in all of the world's key electronic music hubs as a trendsetter that's revolutionised clubs worldwide. Continuously pushing the limits with its music and events Chuckie has rustled up a selection of DJs that will get the bodykinetic dancefloor in Building Six booming.
More artists to be announced in the coming weeks.
Advanced Tickets: £15 to £25 + bf
www.londonwarehouseevents.co.uk
VIP Table
To book a VIP Table email: [email protected]
In association with Mixcloud.
www.mixcloud.com/lwe
Terms and Conditions:
http://www.theo2.co.uk/footer/building-six-terms-conditions.html
Any questions please email : [email protected]