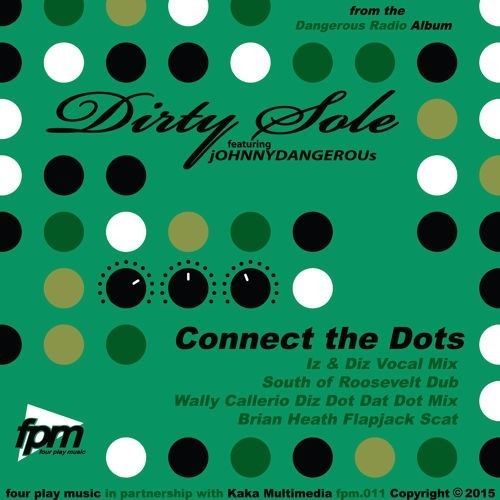 Dirty Sole feat. jOHNNY DANGEROUs – Connect The Dots Remixes
"Dangerous Radio" is the debut full-length album from hit producers Dirty Sole, aka Dan X & Richie Heller (Classic, Robsoul), and features the vocal styling of the famous jOHNNY-DANGEROUs (Foremost Poets).
Ahead of the full album release in mid-2015, we introduce the first set of remixes of the hit single 'Connect the Dots'. Featuring a strong cast of remixers, the well-rounded EP includes interpretations from Iz & Diz, Wally Callerio, South of Roosevelt and Brian Heath.
The album is sure to be an underground crossover hit with mass appeal, and a host of all-star remixes are lined up from the likes of Gene Farris, Lil Mark, Jerome Baker, K-Alexi, Natural Rhythm, White Lotus Society and more.