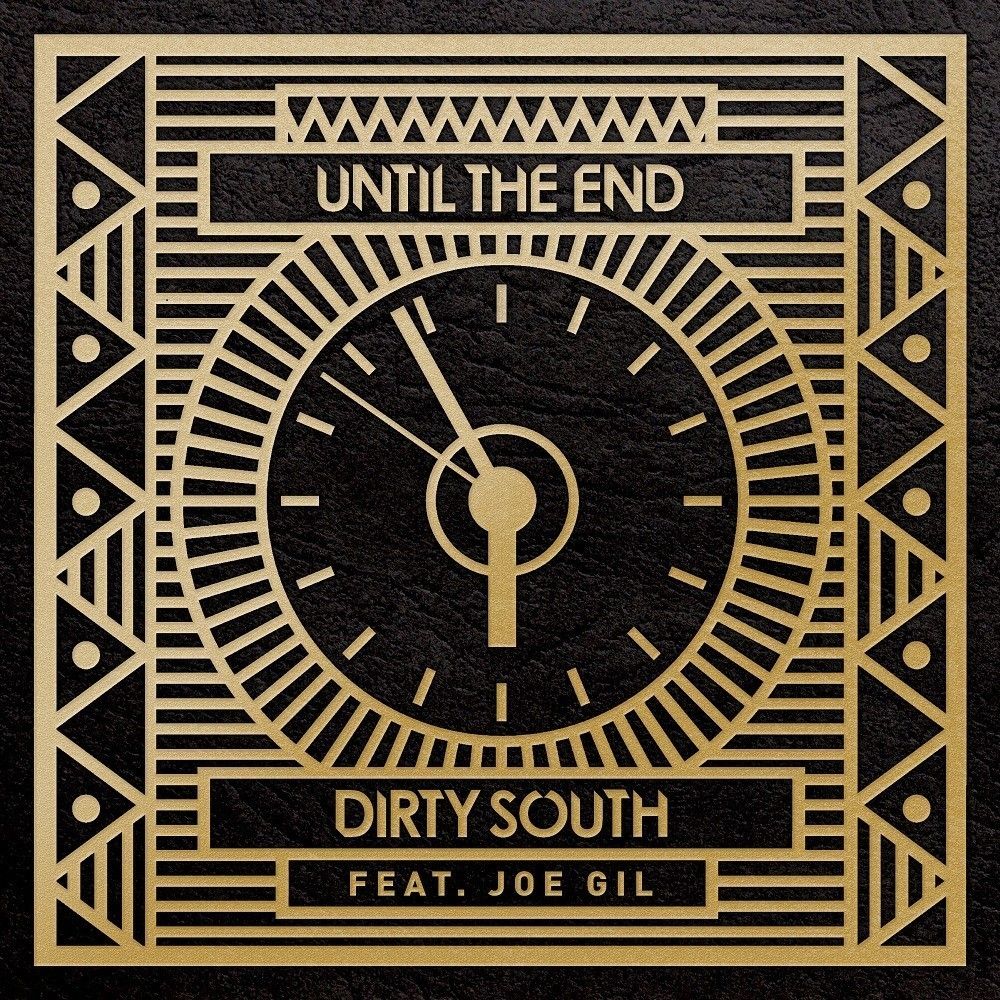 Dirty South ft. Joe Gil – Until The End
Following the release of his stunning debut studio album "Speed of Life" earlier this year, GRAMMY-nominated DJ, producer and songwriter Dirty South has announced the release of lead single 'Until The End', to be released via his own Phazing Records imprint on 13th August.
Teaming up with LA-based singer songwriter Joe Gil on 'Until The End', Dirty South creates an uplifting and optimistic dancefloor anthem perfectly timed for the summer. The shimmering melodic track smoothly blends chiming guitars and cool synths, which are combined with Gil's emotive vocals over driving drums to create both a moving piece of songwriting and a powerful club track. The single will feature brand new remixes by Moda co-founder Tom Staar, fresh from his 'After Dark' collaboration with Style Of Eye, Phazing alumnus Michael Brun and Dirty South himself, with a full video on its way as well.
"I really loved working on this track because Joe's vocals are so well done and I got to bring in some guitars that blend so nicely with Joe's voice" said Dirty South. "Since my Ruben Haze work, I've enjoyed experimenting with guitars in dance music and this was a great chance to blend it together with some big drums and synths for a great summer dance anthem."
Dragan Roganović, known as Dirty South, is a Serbian-born, Australian-based DJ, producer and songwriter whose acclaimed work has received such honors as two GRAMMY nominations, two ARIA nominations (Australian Music Industry's top accolade) and a "Best Producer" trophy from the inthemix top 50 awards, among others. He has made a name for himself as a producer, musician and DJ, having produced, collaborated or remixed for the likes of Snoop Dogg, Pussycat Dolls, Kaskade, U2, Diddy Dirty Money, The Temper Trap, David Guetta, Sebastian Ingrosso, Axwell and more than 50 artists in total. Recent production credits include three tracks on British recording artist Example's latest album "The Evolution of Man" and one track on his previous album "Playing in the Shadows."
Dirty South has quickly risen to become one of the most prolific and respected artists in dance music, and the release of his debut studio album earlier this year made an indelible mark on electronic music. Reaching #1 album in the US iTunes Dance chart, as well as going top 10 in the UK, Australia, Germany, Holland and Italy, 'Speed of Life' has brought Dirty South's emotionally charged music to a universal audience.
The single 'Until The End' showcases Dirty South's outstanding ability to craft sunkissed, emotionally charged floorfillers and his progression as an artist and songwriter. Add to that Joe Gil's nuanced, gifted vocal talents, and you have 'Until The End', a ready-made anthem.