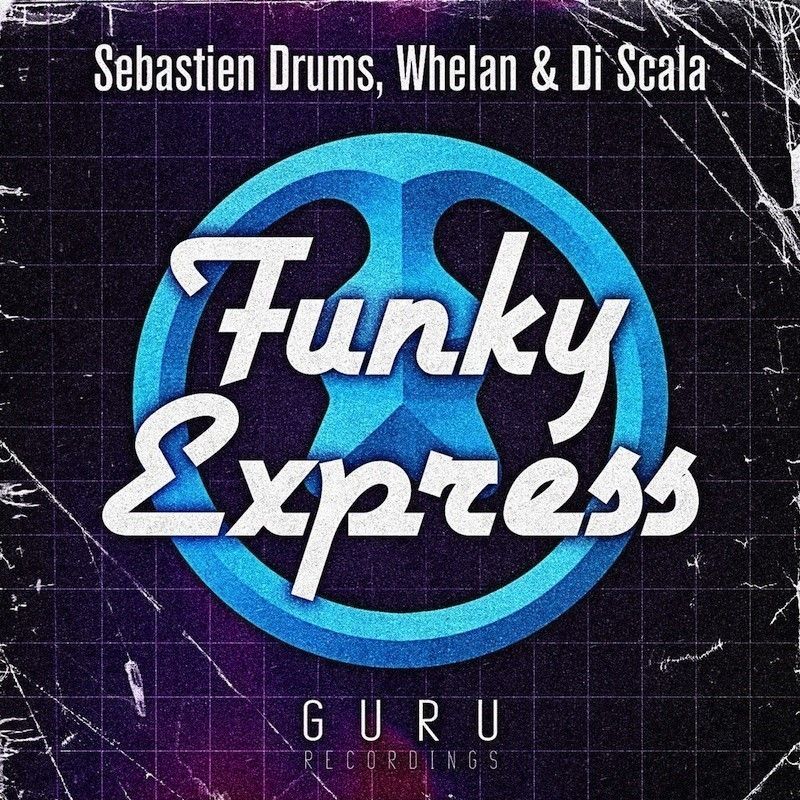 Sebastien Drums,Whelan & Di Scala – Funky Express
In the middle of a busy tour schedule this year French DJ/producer and Avicii's famous protégé Sebastien Drums makes his return to production with 'Funky Express', a collaboration with UK producers Whelan & Di Scala. 'Funky Express' is set for release on Gregori Klosman's Guru Recordings on 19th August.
Going head-to-head in the studio for 'Funky Express', the result is a gritty club record that matches driving drums and a pulsing bassline with space-aged atmospherics and deft synth hooks. Cutting through the melodic breakdown, a saw-tooth lead builds to a crescendo before dropping into a funky flow of swooping synths as the track plays out. To give his fans their first taste of 'Funky Express', Sebastien Drums has just unveiled a new teaser video:


Sebastien Drums made a resounding breakthrough in the world of dance music with his mega hit 'My Feelings For You', produced in collaboration with Avicii. It quickly became a massive success and secured the Beatport No. 1 spot for a whole month, playlisted by some of the worlds biggest DJs and repeatedly played by Pete Tong on BBC Radio 1. More key tracks such as 'Snus' with Avicii, a remix of Albin Myers' "Faking Love", and Sebastien's superhot remix of David Guetta's "Turn Me On" feat. Nicki Minaj, were all very well received and garnered massive support from all the big hitters.

'Funky Express' drops amid Sebastien's extensive worldwide touring schedule, fresh from a string of appearances across the US and just before launching into a four-date Australian tour and a string of dates across Europe, including nine gigs across the summer as part of his Pacha Ibiza residency. This collaboration is the first milestone of a thronged release schedule for Sebastien in the months to come: look out for a single 'In The Stars"' produced with his best friend Rob Adans, a remix for a forthcoming Axtone release, and another solo track from one of House music's next superstars.
Tour dates:
05.08 Epica, PachaIbiza
09.08 Eaton Hill Hotel, BrisbaneAustralia
10.08 Pacha, SidneyAustralia
11.08 Red Square, AdélaideAustralia
12.08 Alumbra, MelbourneAustralia
23.08 Amnesia, Cap d'AgdeFrance
31.08 Umbra, JakartaIndonesia
02.09 Pacha, IbizaSpain
08.09 Blue Marlin, IbizaSpain
14.09 Pure Pacha, IbizaSpain
23.09 Pacha, IbizaSpain
29.09 Blue Martin, IbizaSpain