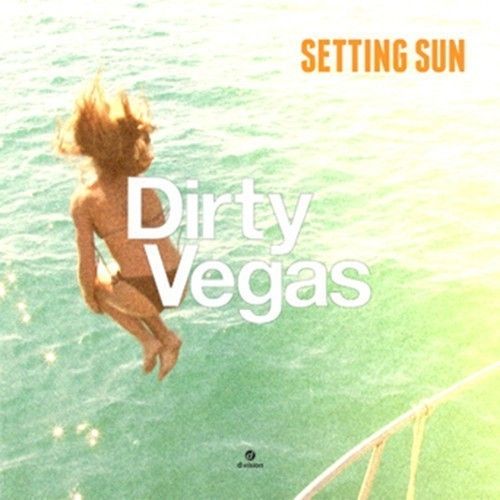 Dirty Vegas – Setting Sun – Part 1
After the success of their debut Release for d:vision 'Let The Night' – still riding high in The Italian Official Top 40 Singles Chart after 1 month and now signed to Capitol Music in France, Germany and UK, Grammy winning duo Dirty Vegas returns with their new Single for the Label in the shape of 'Setting Sun'
Poetically lovely, with more than a tinge of romanticism, 'Setting Sun' is an optimistic Song that roughly resembles the semblance of Empire Of The Sun and Pharrell-like alternative Dance elements. Emotionally alluring yet compellingly danceable, this is unapologetic Pop music that refuses to adhere to rigid boundaries.
Remixes for 'Setting Sun' (Part 1) include the hand of the beautiful Nora En Pure – who delivers a stunning Deep House Remix sounding like a refreshing break from the the oh-so-popular bangers, Pete Tong's Future Star Betoko – who piles on the funk with squiggly synths and a cool bouncing bassline that will take you to the white sandy beaches of Ibiza and back, and up and coming UK producer DJ Chad Tyson – who delivers a dancefloor–ready interpretation of the Track, pitching down the vocal on top of a sunny Nu Disco groove.
(Part 2) Remixes from David Guetta's favorite Daddy's Groove, Scottish legend Grum and Chromeo's Last Gang very own Leisure Cruise round out the encapsulating package.
Steve Smith & Paul Harris are well versed in the world of Electronic music creating Dirty Vegas over 10 years ago and are ready for the next step in the bands evolution. Continuing a legacy of excellence in a career that has garnered innumerable accolades including the pretentious Grammy for Best Electronic Album. Smith & Harris have spent 2013 working on new material, not to chase the trend of EDM but because Electronic music is in their blood, in their being and soul. The result is their 6th official release; an EP titled 'Let The Night' released on d:vision this Spring and already charting Top 3 on iTunes US Dance Albums.
https://www.facebook.com/dirtyvegasmusic