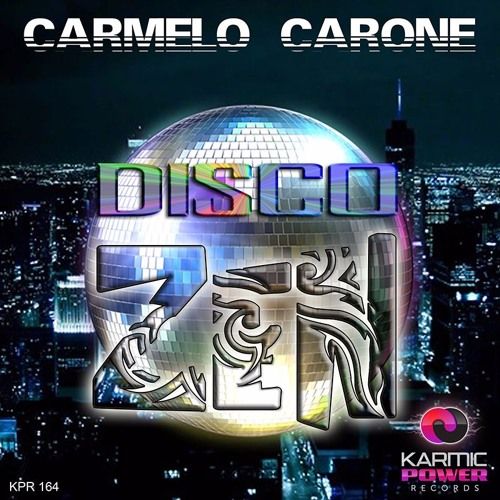 Carmelo Carone - Disco Zen
The fascinating Carmelo Carone is a precious italian dj producer.He was born and he lives in Milan, but originally from parents in southern Italy.
Carmelo started his career as a DJ and producer since the early nineties.Up to that time he played in the best european/worldwide clubs and parties as Number Inn, Illiria, Ka Franca, Fluid, Black Out, Privilege, Goliath VS Evolution (CH), Extra Disco (ES), Las Qvevas (ES) Faboulus Party (UK), Divina Club, Tuareg, Nausicaa, Le Club (FR) and many others.
As a natural instinct, he has grown with & into the varied kinds of music, in fact since he was child, he was literal meaning seized, mentally and physically to the music.
Later on this, the main influence for the console comes from when Carmelo was charmed by the uncle that he was a DJ reference in the New Wave Electronic Scene of the 80 s Years, so Carmelo has been ravished in general by Electronic/Clubbing Music Culture.
Regarding his activity as producer, after various collaborations expecially by 90's with production staff joined into important labels as UMM, Subway, etc.. he has developed also many exclusive projects with official mixes, remixes and reworks also for evergreen world stars and electonic music talents like Francesco Farfa, Banco De Gaia, Orlando Voorn, David McWilliams, Davidson Ospina & Oscar P, Jamie Lee Wilson, Cristian Paduraru, Ray Isaac, Hologram Hookers, D'mia Michaels, Peter Martijn Wijnia and more.
Actually he is joined into the artistic roster of prestigious House and Electronic Global Music labels.Basically Carmelo wants to bring his different ways of developing music and exclusively with the goal to convey the deepest emotions.Having acquired all this experience in the music scene, he is convinced to founding Avioground Records in 2007, intending to release music with a high emotional impact to all around the planet, with great reactions & supports from worldwide dj, labels, radio and magazines, including also into the artistic crew many important tastemakers of different targets.