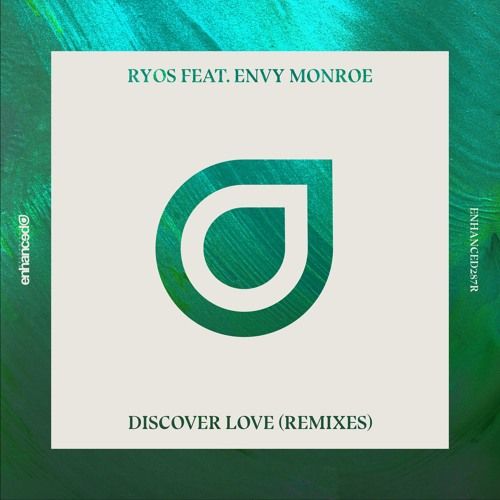 Ryos ft. Envy Monroe - Discover Love (Remixes)
Ever since his debut on Enhanced, Ryos has become a name synonymous with rousing Progressive House, his latest on the label alongside the vocals of Envy Monroe was no different, and the latest entry into the hit-laden Ryos catalogue was born. Bringing 'Discover Love' back to life, Ryos has handed the controls over to 5 rising producers in the long-anticipated 'Discover Love' Remixes package…
First up Kaidro delivers an inventive rendition introducing experimental pads, rolling drum fills & playful synth leads in a remix that switches Ryos' energetic Original into a smooth Future Bass affair.
Next up Pessto brings a different club-oriented approach, introducing chunky bass notes, strings and FX'd vocal chops, 'Discover Love' takes on a brilliantly fresh new guise.
Misha K brings a perfectly built, instrumental heavy rendition complete with nostalgic, Progressive piano melodies and growling bass notes to form an exceptionally diverse Progressive House version.
Lastly, SaberZ serves up an immaculately produced Progressive Houseversion, taking Ryos' Original down an alternative festival-ready direction while Zack Martino & Ben Walter take 'Discover Love' down an experimental, break heavy route, filled with crisp pads, brooding atmospherics and driving energy.
'Discover Love' sees Ryos' beloved Original take on an impressive range of new forms in a comprehensive remix package exploring all corners of Dance music from some of the scene's brightest new talents.