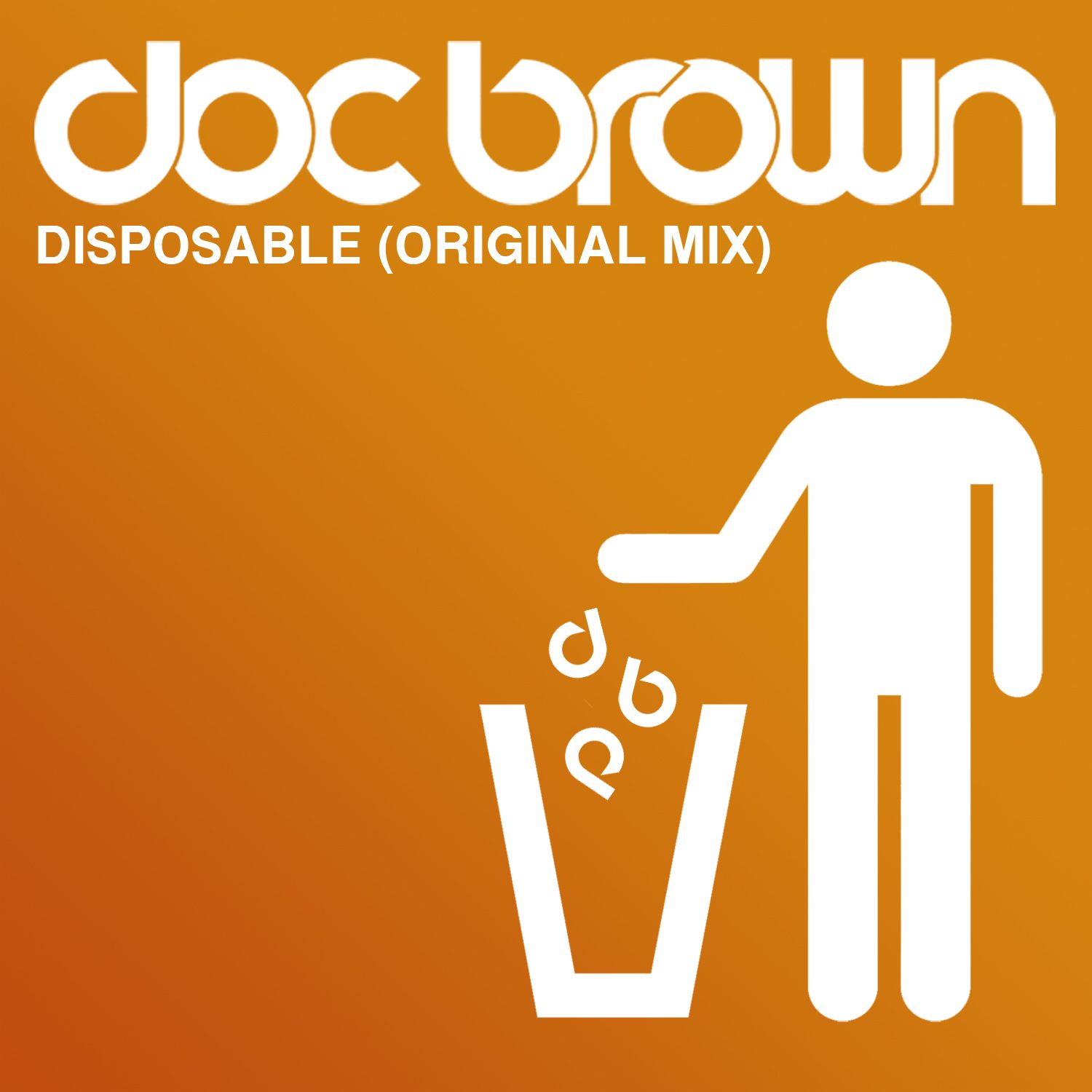 Doc Brown - Disposable (Original Mix)
been a really cool couple of months with releases on supernova's lapsus music, sonny wharton's whartone & patrick m's xima records…fortunate enough to score charting positions on the dmcworld buzz charts and on beatport but wanted to get some of this stuff out to content creators such as yourself. i've included promos for those three tracks below, but also wanted to let you know about a new free track i'm giving away on my soundcloud as well. you can find that track here:
Public SC Link: http://soundcloud.com/docbrown/disposable
Public YT link: http://youtu.be/O3ngYklqAl0
Private Promo Link (do not distribute): http://bit.ly/2gfq46y
i've had a bit of success on blogs, but am looking to build relationships for a lot of music i have coming out in the future as well, including david tort's HOTL records, gabriel rocha's pp music & another track on xima (w/ remixes). would love to get some folks such as yourself on board with exclusives and/or premiers on future releases, including future free track giveaways. i create a lot of the visual elements myself (including shorter 1080×1080 videos for instagram) that i'm more than happy to forward–i'd like to try & make it as turnkey as possible for someone who wants to work with me.
in any event, i'd love to hear from you about the tracks–if just to give me some feedback on how they fit with your personal tastes. promos to the other three tracks below:
'doc brown – shake yr body' [lapsus music] Public SC Link: http://soundcloud.com/lapsus-music/doc-brown-shake-yr-bodye
Public YT link: http://youtu.be/f3Dkel8zmk0
Private Promo Link (do not distribute): http://bit.ly/2hpcHlb
'doc brown – miss you' [whartone records] Public SC Link: http://soundcloud.com/docbrown/missyou
Public YT link: http://youtu.be/vkzfZEa8S0s
Private Promo Link (do not distribute): http://bit.ly/2goWEpV
'elias r – gave u everything (doc brown remix)' [xima records] Public SC Link: http://soundcloud.com/ximarecords/gave-u-everything-doc-brown-remix
Public YT link: http://youtu.be/AVCPyRNwED0
Private Promo Link (do not distribute): http://bit.ly/2gp4nE7
thanks!
steve
aka docbrown
—–
docbrowndj.com
facebook.com/docbrowndj
twitter.com/docbrowndj
instagram.com/docbrowndj
soundcloud.com/docbrown
snapchat: docbrowndj