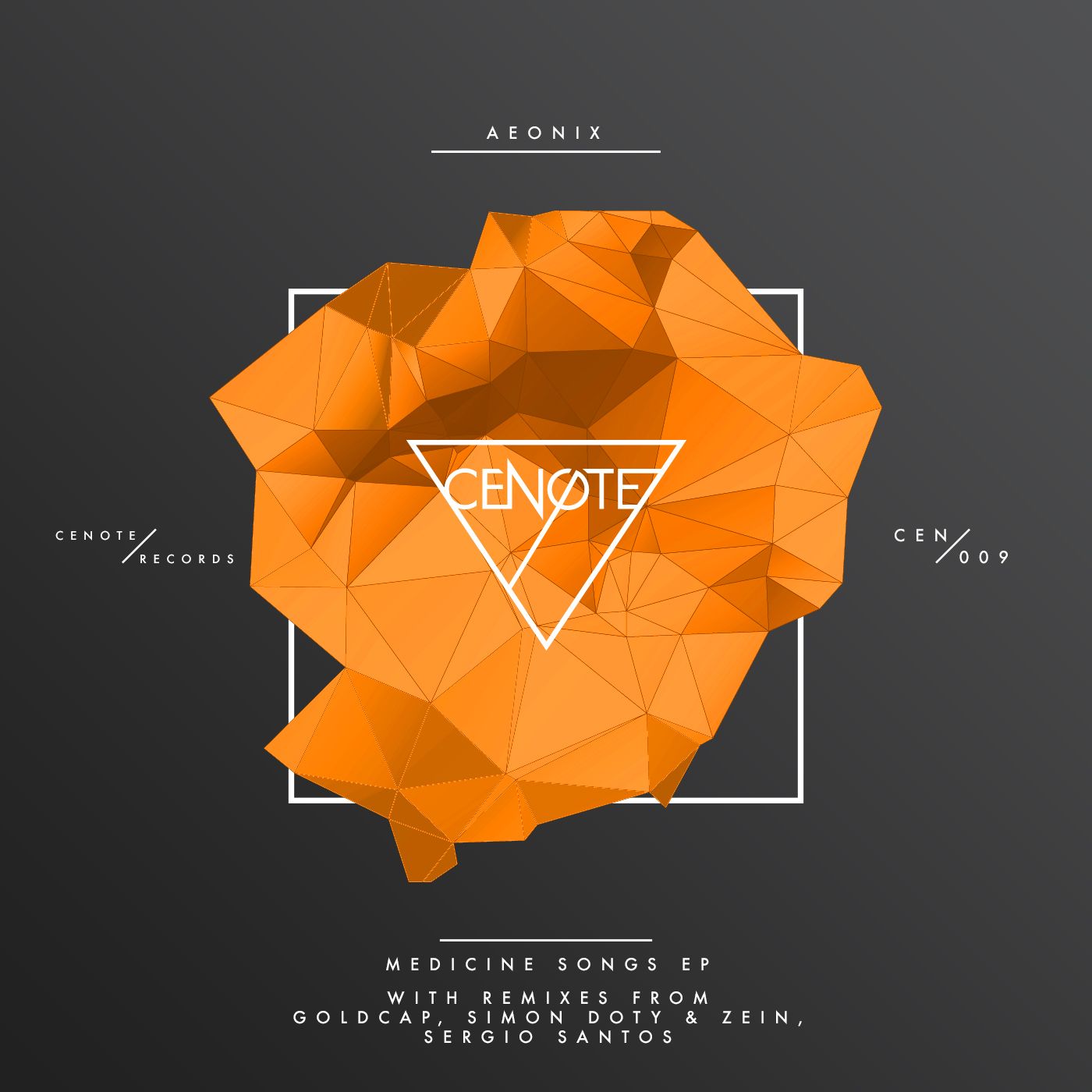 Aeonix - Medicine Songs EP
On the surface Cenote Records and Aeonix appear like a good match. The Boston label, founded last year, prides itself on releasing deep, harmonious house and techno with a spiritual element. Similarly, AEONIX, aka the LA-based duo of Jonnie King and Johnny Reyes, like to think outside the box and go beyond the boundaries of genre. Medicine Songs EP is the culmination of a long-term project between the pair and one they hold close to their hearts.
The EP is compromised of two original tracks and a series of remixes from close friends and collaborators. Opener Joe Divina is melodic tech house with progressive rhythms and fluttering percussion that wash away. Vocals are provided by Chonon Quena, who King invited into the studio after the two met at a spiritual gathering, and give the track an uplifting tone through her ethereal delivery. On remix duty Simon Doty and Zein create a driving groove using a prominent bassline as a foundation, pushing the track forward. Hard kicks and experimental synth changes see Joe Divina reinterpreted as a dancefloor-focused number. An additional remix, in the form of Goldcap's minimal Peacefully Drowning Remix, plants the listener into the rainforest through light, off-kilter drums that pitter-patter to the sound of raindrops and winding waterways.
Pachamama Qhalichay is the second original offering from AEONIX. Translating as 'Earth Mother Healing' the track sees the pair again dip into their spiritual side; Shaman chanting echoes over lightly stuttered percussion and lush textures, brought together by a swelling synthesizer. Sergio Santos gives the track a rework, incorporating tribal drums with dark synth tones but keeping many of the textures and touches that make the original so captivating.
Medicine Songs EP is out now, grab a copy here https://www.beatport.com/release/medicine-songs-ep/1882558