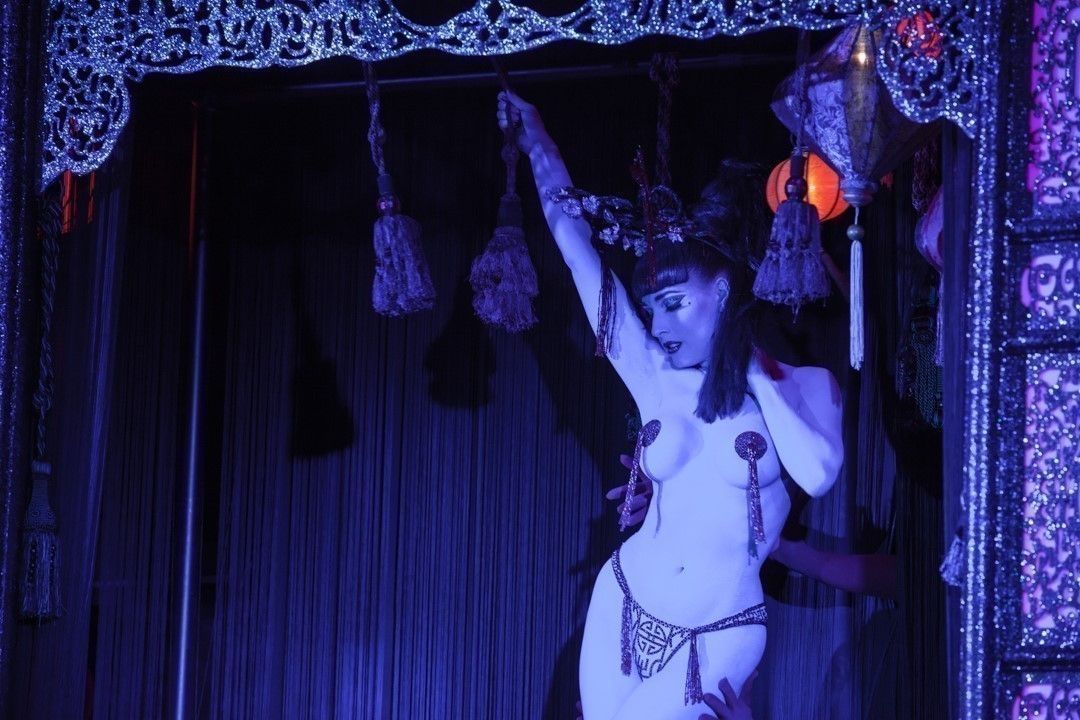 Dita Von Teese returns to Café Olé with a new show
Dita Von Teese returns to Space Ibiza this Monday with a new show after having a full house on July 21, where she presented, The Opium Den show.
The Main Room at the Playa d'en Bossa club will again become the scene of one of the most sought after worldwide performances by Dita Von Teese. In this and her last visit of the season the actress, singer, model, and ultimate multidisciplinary artist, will display her sensual charms to vibrate the audience just as she did in her previous visits.
Although we still cannot disclose the name of the show that is to be presented at Café Olé by Dita, real name Heather Sweet, but we are confident that the flood of emotions will rise at the same level as The Opium Den, her evocative performance inspired by the American Eastern burlesque of the 40s, where we could admire the more exotic version of Von Teese in the role of a lush geisha that stripped slowly from an elegantly covered sparkling dress.
This show will join the already presented by the diva in Space, since beginning his relationship with Ibiza and Café Olé exclusively. In 2011, she first came to Space Ibiza with her show 'Bird Cage', where, as a bird of paradise and within a gilded cage, doing a sensual striptease to finish giving an erotic shower water.
'Rhinestone Cowgirl', the performance inspired by the American Western movies and iconography; hats, cowboy boots, corsets, mechanical bulls and chords country was the second show that attendees enjoyed Space Ibiza. A provocative show where the diva show the less serious and more playful part of Von Teese.
Betty Page, the iconic pin up model from the 50's, was the beginning of his passion for fetishism, being fascinated by the taboo of connecting beauty, glamor and eroticism. Although she came to prominence in the world of burlesque, it was not until her marriage to the eccentric singer Marilyn Manson was released to the public.
The interest in the electronic scene goes way back, when she started working in small clubs in Los Angeles. Result of this relationship which still exists, was able to work with bands like Monarchy, where she has achieved remarkable success with the single "Disintegration".
Maybe is the relation with the electronic music or her special love for the island nature, whatever it is, Dita Von Teese has become a fundamental part of the history of the recently turned 15-year polysexual party and is again a pleasure to Café Olé and Space Ibiza that she is part of it.
It's very difficult to see Dita, in a show that is not private outside the United States. Café Olé has become the perfect opportunity for the general public to appreciate the art of the American pin-up, so this is a Golden opportunity to seize her last visit of the season.