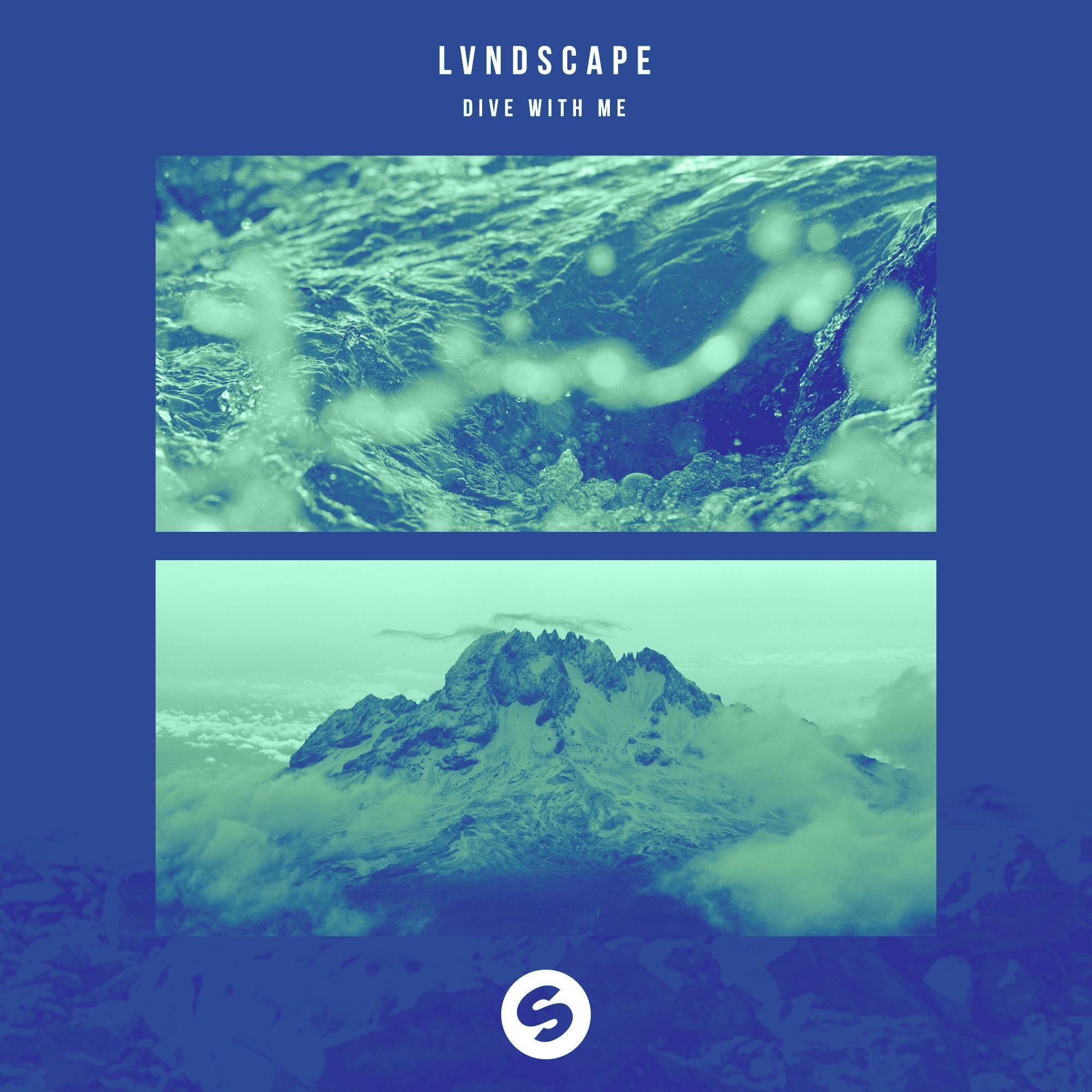 LVNDSCAPE - Dive With Me EP
Dutch artist LVNDSCAPE presents an exciting new chapter in his ever evolving resume with the release of the 'Dive With Me EP'. Expect a two-track dive into the famed deep house artist's universe, with the pop tinged title track and the rhythmic club tune 'Kilimanjaro' – officially out now on Spinnin' Records.
Unbound by genres, LVNDSCAPE seems to have come out of nothing, aiming for timeless beauty, packed into elegant bootlegs and remixes, overflowing with melancholy and atmosphere. Releases the Dutch DJ and producer can include to his name are 'Rise Up' with Yves Larock, 'Fed Up' with Cheat Codes, a hugely popular remix of Sander van Doorn's 'Ori Tali Ma' and the official remake of Bob Marley's 'Is This Love' together with Bolier.
The latter was a joint release between Tuff Gong, Island Records, and Spinnin' Records, fully supported by the Marley family and today counts over 82 million Spotify plays since its release in June 2016. In the UK the track was added to the A list of BBC Radio 1 and reached the top 20 of the UK single chart.
Recently, LVNDSCAPE returned on solo duty with the widely acclaimed singles 'Walk Away', featuring Kaptan, and 'In My Mind', both strong exercises in curent deep house, ranking up millions of Spotify streams as well as broad DJ support.
'Dive With Me EP'
And now, after an exciting summer where he played key performances at festivals like Tomorrowland, Dance Valley, Solar Festival and Electrobeach, it's time for LVNDSCAPE to turn a next page in his musical output with the 'Dive With Me EP'.
As said, it's a two-track package that presents the LVNDSCAPE sound in a fresh new guise, going from feelgood pop ('Dive With Me') to an exotic club groove ('Kilimanjaro'), coming in an original and extended mix, making sure the Dutch artist keeps things going on both ends.
"'Dive With Me' started as a spontaneous collaboration with the co-writers and singer Cathrine Lassen. We wanted to do a light feel-good summer track and together with Cathrine's amazing voice this actually came together pretty fast. Hopefully this song will shed some sunlight into our lives and help us get through the cold months to come.
Since I wanted to give you guys a little extra this time I thought it was time for another more club based song. For 'Kilimanjaro' I wanted to bring back some of the vibe from my remix of Sander van Doorn's 'Ori Tali Ma', so I thought it would be great to bring some jungle sounds with African chants! I'm really proud of the result and hope you'll like it too!" – LVNDSCAPE
LVNDSCAPE – 'Dive With Me EP' – Out now on Spinnin' Records
https://www.spinninrecords.com/releases/dive-with-me-ep/