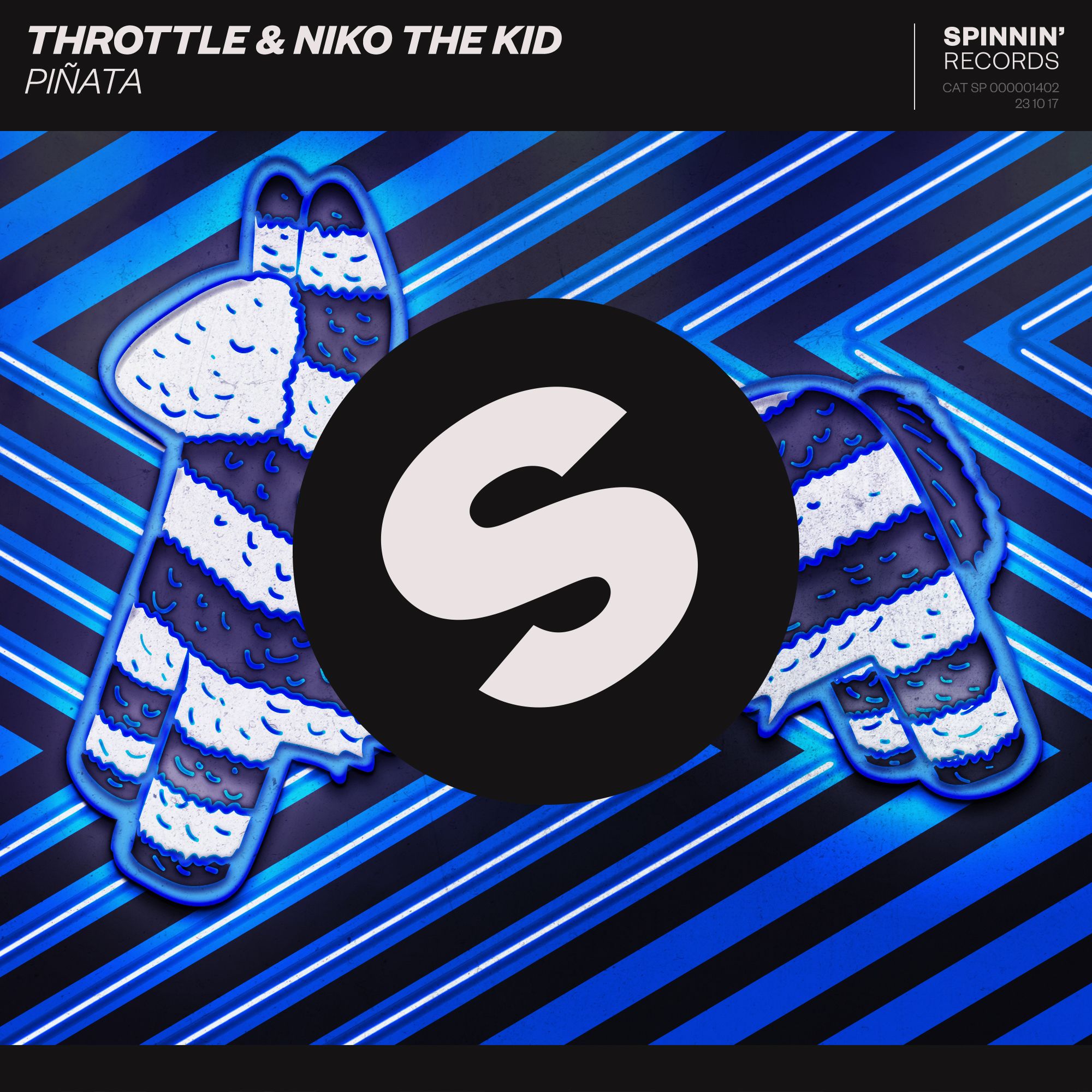 Throttle x Niko The Kid - Throttle x Niko The Kid – Piñata
2016 was undoubtedly a milestone year for Melbourne's rising talent Throttle. Garnering support from the likes of Danny Howard, Pete Tong, David Guetta and Tiësto, it is hardly surprising the young producer is being touted as one of the hottest names in dance music. Now, calling on the talents of Dim Mak's recent recruit Niko The Kid, the collaborative pairing deliver a truly exhilarating experience. Introducing, Piñata. True to it's name, this fiery track lays down party vibes from the onset, and we are ready to embrace it.
"Piñata' was an idea we started in Niko's bedroom in LA. We wanted to create something that bridged the gap between music in Europe the US, and "Piñata" was the result. It's been getting huge reactions in both of our sets over the last few months!"
If Throttle's impressive stats (2 million monthly listeners on Spotify – and counting) and his catalogue of collaborations with the likes of Galantis and Oliver Heldens weren't enough, Niko The Kid comes armed with an impressively diverse arsenal of his own hits. Aside from his 2017 EP, On The Run (Dim Mak), Niko recently co-wrote Odesza's Higher Ground, and NBA Youngboy's Left Hand Right Hand. A versatile talent who can seamlessly pivot between genres, Niko The Kid has produced acclaimed remixes for artists including Yo Gotti, Miley Cyrus and Tinashe. Niko will round out his break-through year with a performance at Dallas' beloved "Lights All Night" festival.
Energetic rhythms, textured synth lines and hard-hitting drum patterns lie at the centre of this masterpiece. Majestic flute melodies sit high in the mix, exemplifying the duo's impeccable production talents in one electrifying package. Piñata looks set to kick start the new season in pure panache, with booty-shakin' vibes written all over it.
Throttle & Niko The Kid's Piñata is out now, via Spinnin' Records.