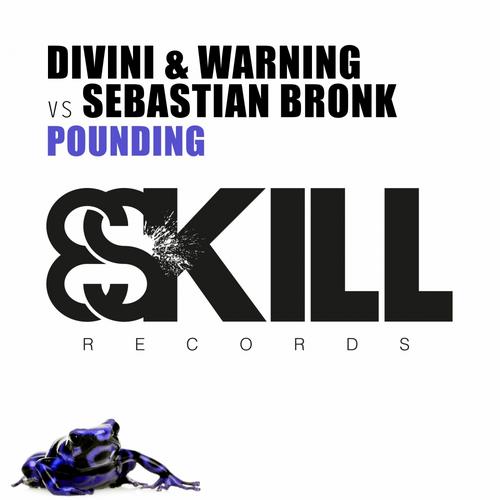 DIVINI & WARNING VS SEBASTIAN BRONK – POUNDING
Eskill Records lift the lid this week on their latest endeavour compiled by powerhouse producers Divini & Warning, who team up with Sebastian Bronk to produce the downright massive 'Pounding', which hits the shelves this week following a peak of pre-release hype that saw big hitters including dance king Tiesto among the a-list supporters already giving the release early support. The trio, who have all enjoyed individual success in the dance world are enjoying a wave of interest following the emergence of the track, which premiered on Beatport October 1st. Pumping kicks and wild synths drive the track forward which clearly has maximum dance floor carnage at the centre of its intentions.
Eskill are edging close to their first birthday and have wasted no time in establishing themselves as a go-to imprint for the finest in new up and coming talent. 'Pounding' is a perfect step forward for the promising young label as they move forward picking up plaudits wherever they turn their hand.
'Pounding' is out now exclusively at Beatport
http://www.beatport.com/release/pounding/1161097
List now over at Soundcloud
https://soundcloud.com/eskill-records/pounding-by-divini-warning-v-s
Online
Divini & Warning – https://www.facebook.com/DiviniWarning?fref=ts
Sebastian Bronk – https://www.facebook.com/SebastianBronkOfficial?fref=ts
Eskill Records – https://www.facebook.com/ESKILLRECORDS?ref=ts&fref=ts