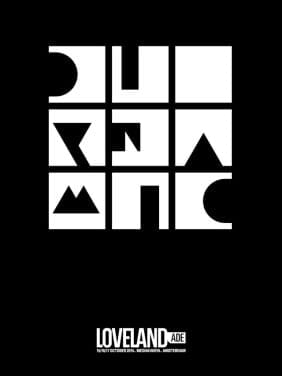 Diynamic Showcase at ADE sold out
One week to go until Diynamic Showcase at Amsterdam Dance Event, and it is fully sold out! The annual event with the label's complete artist roster will be held on October 15th at "Mediahaven", a transformed film studio with no sound restrictions and near perfect acoustics.
But before the event is fully packed, Diynamic reserved a few spots and cordially invites all members of the media to find out why Diynamic Showcases are so unique.
Get in touch with us to get to know the label and to schedule interviews and photos with our artists, such as Solomun, Adriatique, Kollektiv Turmstrasse, H.O.S.H., Stimming, Karmon, NTFO, Thyladomid, Ost & Kjex, Magdalena, Johannes Brecht, Dj Phono, Undercatt and Roberto Calzetta & Twin Soul.

The Hamburg based label brings back their annual Diynamic Showcase to Amsterdam Dance Event (ADE), including its full artist roster. Some highlights: Solomun just finished his Ibiza season and flies to Amsterdam straight from the island; H.O.S.H. is continuously dropping new bombs with his remixes and own productions such as his "Cilantrophy EP"; just in time for ADE Stimming and Johannes Brecht will release their collaborative "Stekker EP"; and Ost & Kjex will present their upcoming album "Freedom Wig" in a furious live show.

On ADE Thursday, October 15th, Diynamic will be kicking it off at Loveland's exclusive venue "Mediahaven", the perfect venue for this year's ADE highlight: Its three rooms hold something in store for everyone: The spacious Studio 1 with its 12 meter high ceilings sets you back to summer festivals with their big crowds and hands waving in the air. Studio 2 puts a more intimate club feeling across, and due to the amazing isolation there will be no sound pollution between the two. Last but not least the basement, actually a grungy underground parking garage, will be converted to a dance floor as well, to set you back to the times of old-school warehouse raves.

For your personal well-being there will lots of bars, a food court and a chill-out lounge, as well as lockers for your personal belongings. Just as every Loveland event, re-entry is not possible.
Please remember, the event is fully sold out, so there will be no tickets at the door!
Mediahaven is easy to reach, located nearby the city centre and just ten minutes by bike from Amsterdam central station.

TIME TABLE:
STUDIO 1
22:00 – 00:00 NTFO
00:00 – 01:30 H.O.S.H.
01:30 – 02:30 Stimming (live)
02:30 – 04:00 Adriatique
04:00 – 06:00 Solomun

STUDIO 2
23:00 – 00:30 Undercatt
00:30 – 01:30 Ost & Kjex (live)
01:30 – 03:00 Thyladomid
03:00 – 04:00 Kollektiv Turmstrasse (live)
04:00 – 05:30 Karmon

BASEMENT
23:30 – 01:00 Dj Phono
01:00 – 02:00 Johannes Brecht (live)
02:00 – 03:30 Magdalena
03:30 – 04:30 Roberto Calzetta & Twin Soul (live)

For those who can't attend or don't get a ticket for Diynamic Showcase Amsterdam Dance Event Edition: Be-At TV will be streaming live from Studio 2.

Mediahaven is easy to reach, located nearby the city centre and just ten minutes by bike from Amsterdam central station. If you prefer public transportation, just jump onto bus 22 (direction Spaarndammerbuurt) until Spaarndammerstraat or Bus 48 (direction Amsterdam Sloterdijk) until Hempoit. From both stations it's just a ten minute walk to Archangelweg / Mediahaven. For more info check 9292.nl.

Event on Facebook: https://www.facebook.com/events/1576189209312692/
Event on Resident Advisor: http://www.residentadvisor.net/event.aspx?731624
Event on ADE website: http://www.amsterdam-dance-event.nl/program/2015/diynamic-showcase-at-loveland/4888554/