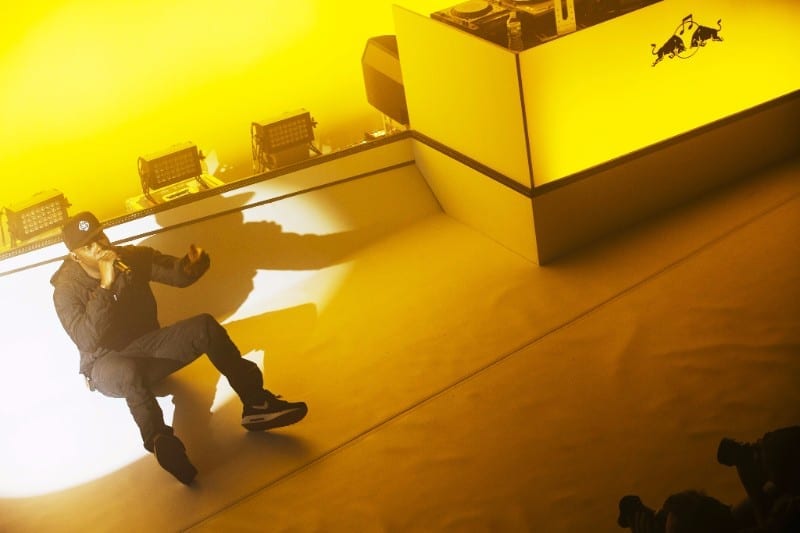 Dizzee Rascal 'Boy In Da Corner' Tickets now on Sale & Secret Venue Announced
As previously announced, grime icon Dizzee Rascal will now be bringing his seminal, Mercury Prize winning debut, 'Boy In Da Corner', to London as part of the Red Bull Music Academy UK Tour this October.
Tickets for the show are on sale and are available to buy HERE.
A stone's throw from where Dizzee Rascal grew up in Bow, the previously secret venue is today revealed as world class sporting venue, cum live gigs space, the Copper Box Arena. Located at the heart of Queen Elizabeth Olympic Park in East London, this event will undoubtedly see the venue keep true to its London 2012 reputation as "the box that rocked".
Ahead of the show, Red Bull Music Academy has created a short film looking back at 'Boy In Da Corner' and what the album really meant to so many that fell in love with the genre. Featuring fans, artists and some of the scenes key commentators, the film charts the influence this iconic album had on music culture in the UK at the time and to this day. With appearances from some of grimes key bastions such as; DJ Semtex, Logan Sama, I-D's Hattie Collins, Scrufizzer and Beats 1's Julie Adenuga, it's an anthology not to be missed.
Watch it here:
http://www.redbull.com/uk/en/music/stories/1331817525825/looking-back-at…
Full interview with Dizzee Rascal available here:
http://www.redbull.com/uk/en/music/stories/1331816602006/dizzee-rascal-i…

Please note that the show date has changed to Saturday 22nd October.

EVENT: Red Bull Music Academy presents Dizzee Rascal: Boy In Da Corner Live
DATE: 21/10/2016
LINE UP: Dizzee Rascal
TIME: 8-11pm
LINE UP: Dizzee Rascal
VENUE: Copper Box Arena, Queen Elizabeth Olympic Park, London E20 3HB
PRICE: £30
This show joins a four-week calendar of events visiting Liverpool, Glasgow, London and Leeds, featuring headline events like lectures from Krept & Konan and Young Fathers; a coin operated laundrette takeover with Jackmaster; DJ Harvey's return to Leeds after a hiatus of 25 years; a slot for Detroit's Moodymann with a light show to match; grime showcases marshalled by scene heavyweights Slimzee and D Double E; and workshops with studio experts such as Mumdance, Gorgon City and Shura.
For the rest of the programme visit: www.redbullmusicacademy.com/uktour