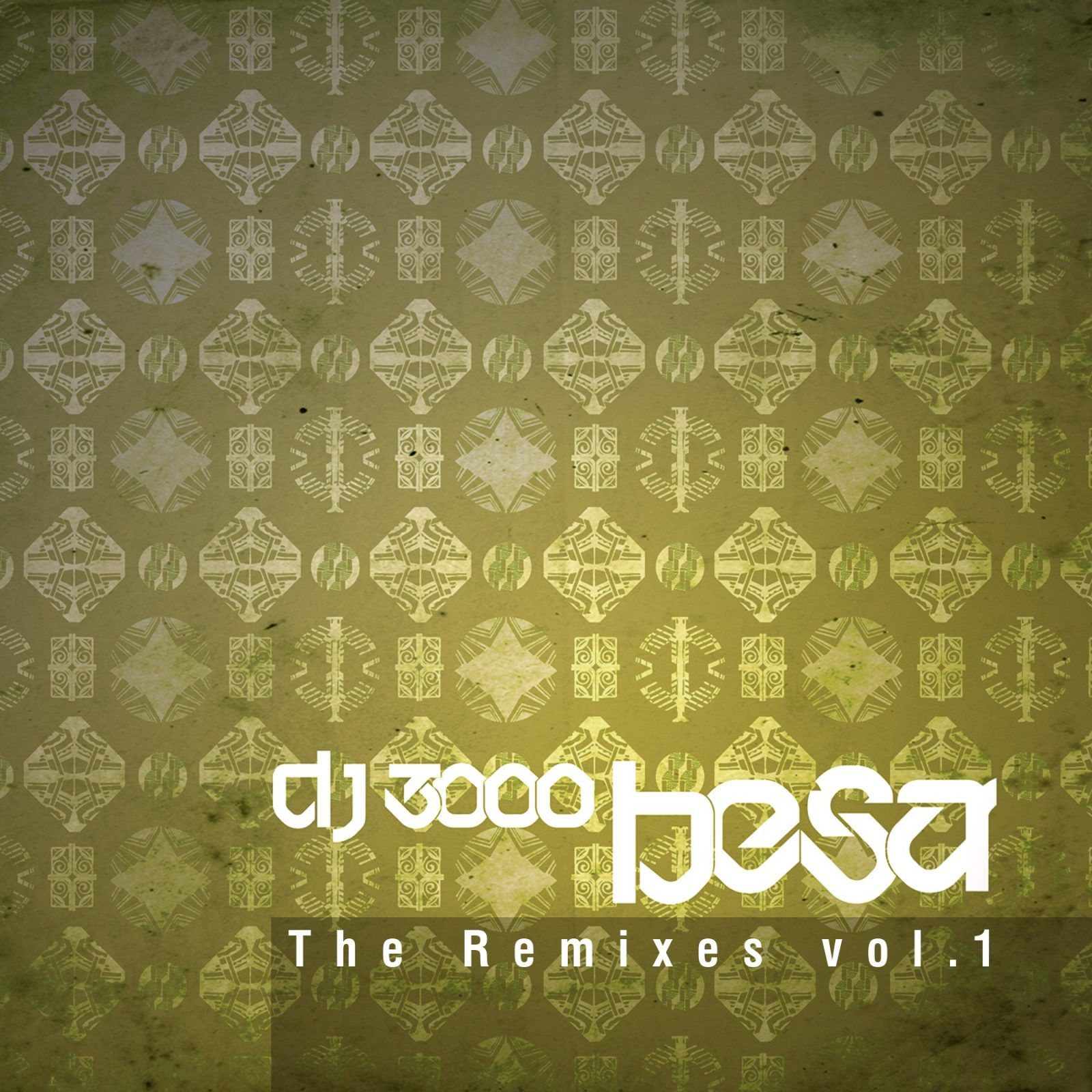 DJ 3000 – Besa – The Remixes Vol. 1
DJ 3000 (Detroit's Franki Juncaj) released his latest artist album 'Besa' on Motech in March. Now the label turns to six producers (Killian's, Greg Gow, Gareth Whitehead, Gary Martin, Pittsburgh Track Authority and DJ Nasty) to deliver their own interpretations of their favourite tracks from the album.
Opening proceedings on this first set of 'Besa' remixes is the south of France's Killian's (Cobra Records) who delivers a stellar remix of 'Patron', pitching up the original and stripping it back to its core groove. Where the original was a more melodious Detroit affair, this version takes 'Patron' into Chi-town funk.
Next, Canada's Restructured man, Greg Gow turns his hand to 'Burough & Beer' adding a tougher stomp to the beats and laying on some extra bass for good measure. It maintains the sweeping feel of the original while the drums build in intensity on this ace dancefloor remix.
Gareth Whitehead takes on 'Yahia', a track that features the combined influence of DJ 3000's house and techno roots alongside his Albanian heritage. On his remix the Bulletdodge front man twists the ethnic vibe, blurring the lines between strings and synth and using the samples to great effect.
Teknotika's own Gary Martin is certainly no stranger to Motech having had previous releases on the label. His intricately experimental use of 'Tabu's elements changes the tempo of the original to provide a unique and infectious quality that stutters along with a playful feel.
Pittsburgh Track Authority, the DJ and production outfit comprised of Preslav Lefterov, Thomas Cox and Adam Ratana use their trademark skills to fully funk-up 'Let's Go' ready to take you grooving into the night.
Like Gareth Whitehead, DJ Nasty picks 'Yahia' but delivers a completely different story, as the big bass, broken beat and cut-up vocal sample turns the original on its head for a slamming alternative and a great way to end of the EP.
Look out for more 'Besa' remixes in the coming months and you can catch DJ 3000 spinning at this year's Movement Festival in Detroit (24-26 May).
www.facebook.com/motechrecords
www.motechrecords.com