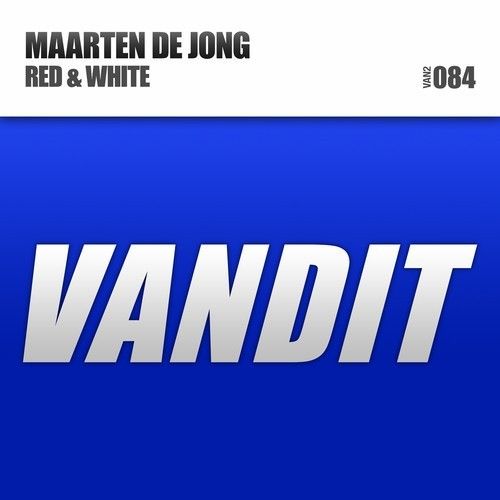 Maarten de Jong – Red & White
Back in November Maarten de Jong shredded dancefloors globally with his 'Face The World' thunder child. "Tech-trance that's not for the faint of heart" said DJ Mag, further 'cautioning' that the track was "Mad, bad and just a little bit dangerous to know!" Now, with his new studio creation, all the signs are there that he's done the impossible and topped it. The ultra-talented Hollander has produced a track that draws on all the stylistic colours of the trance flag and, with the dexterity of a juggler, worked them into one extraordinary piece of music.
From the off 'Red & White's Original Mix fields fierce tech-trance tremor and Richter Scale-registering, super-subby LFO. Building it tall with one high impact part after another, Maarten uses cascading spacey sub-riff chimes and ebullient progressive house synth lines to generate its lift. Finally, just when you thought it couldn't possibly get any bigger, he sneakily whips its tech boom back in for a final 'gotcha' moment!
Giving the track their Single of the Month award, MIXMAG said: "'Red & White' might be the track M.D.J. was born to produce. Its appeal is as instant as any trancer inside the last year, striking three lightning-bolt moments almost as quickly as you click 'start'. From there it's one slap-the-brakes element after another. Complexly programmed drum & percussion rhythms, Vangelis-worthy sci-fi-like melodies and salient uplifting synths – its all here. There's even a 'surprise' second drop whose combustive tech-trance fission sends it positively Nakatomi Plaza."
There's no let up from the Dutchman on 'Red & White's Blue Mix either. Anvil hard drums, rotund bass, heaps more tech-threat and some squelch bursts of electronica all fire the alt version.
DJ Mag recently gave it 9/10 in their June issue saying: "De Jong sequences deep, progressive, uplifting, and finally speaker-wilting tech into 'Red & White's hyper-creative trance kinetics. It's a 'Breakfast Club' of a track, with all the clans' riff-ing off each other. Not once chaotic, schizophrenic or contrived, it's a fault-free balancing act and borderline genius."
'Red & White' gets the green light from today.
Tracklist:
01: Maarten de Jong – Red & White (Original Mix)
02: Maarten de Jong – Red & White (Blue Mix)
www.vandit.com
www.soundcloud.com/vanditrecords