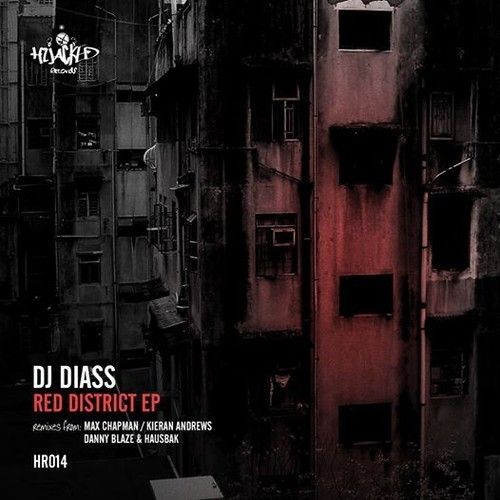 DJ Diass – Red District
This February Bulgarian native DJ Diass releases 'Red District' on Hijacked Records with a haul of quality remixes in tow from Max Chapman, Kieran Andrews and label head honchos Danny Blaze and Hausbak. 'Red District' EP will be the producers' debut on the Sheffield label following a string of successful releases on labels such as LouLou Records, Stereophonic, Crosstown Vintage and Slick Records.
EP opener and title track 'Red District' is a punchy cut peppered with old school influences, swollen bass booms away at the core of proceedings while warped vocals resound around whirring atmospherics. Resonance Records boss Max Chapman delivers a belting remix built around smooth percussion and varied synths to dish up a dynamic club-ready cut that's set to be a sure-fire winner this winter.
Fresh up-and-coming talent Kieran Andrews cultivates thumping bass over busy modulations; fusing buttery synth licks with escalating pads to deliver a deep and robust finish to his re-imagining. Finally imprint co-founders Danny & Hausbak step up with frisky stabs, stripped back drums and recurring intonations all combining to bubble proceedings into a dynamic house work-out which round off this impressive four-track EP in fine form.
DJ Diass 'Red District' EP is out on Hijacked Records on 23rd February 2015.