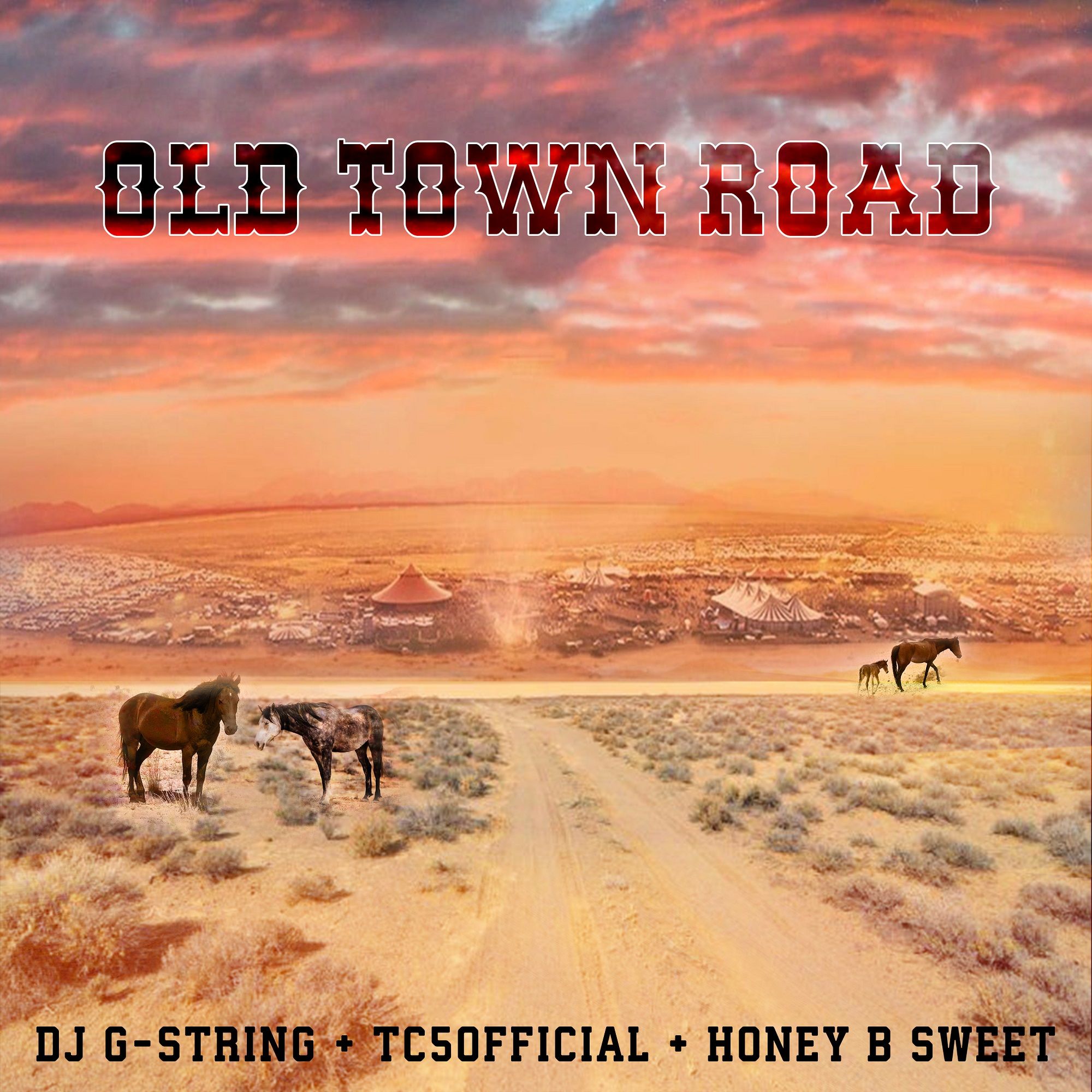 DJ G-String, TC5Official & Honey B Sweet – Old Town Road
Keeping up with her series of club reworks inspired in iconic pop songs, DJ G-String gathers together a talented selection of artists for a collaborative rendition of Old Town Road. In the form of a refined slap house tune with slightly deep-tech influences, DJ G-String highlights her sleek approach on EDM by bringing together classic house elements with smacking vocal performances in the shape of an indulging banger ready for the dancefloor.
With the distinctive alluring vocals of G-String, the shimmering melodies of TC5Official, and the refreshing dynamic bars of Honey B Sweet, this collaborative version of the already country-trap classic mutates into a rather minimal direction. Transforming the hard-hitting cadence of Lil Nas X beats into a polished club-ready tribute.
The groovy piano melodies, rugged basslines and the incorporation of rap verses that emphasize G-String vocal interpretation makes of this track a house banger that contributes with her incessant explorations on pop-oriented club music.
The unique style of the Chicago-based producer and multi-instrumentalist has developed into a series of reinterpretations and original compositions, going from dance-oriented versions of Sweet Dreams and Billie Jean to her latest ethereal vocal single called I want you to know.
DJ G-String music has also assembled a network of prolific collaborators, for Old Town Road the Australian DJ and producer TC-5 contributed with his clean and gleaming EDM style while the catchy rap verses from Honey B Sweet fitted flawlessly with G-String singing conceiving a memorable female hip-house banger.
Old Town Road will be released on Record Union and available on streaming platforms from August 26th, 2022
Listen Now – https://hypeddit.com/djgstringtc5officialhoneybsweet/oldtownroad