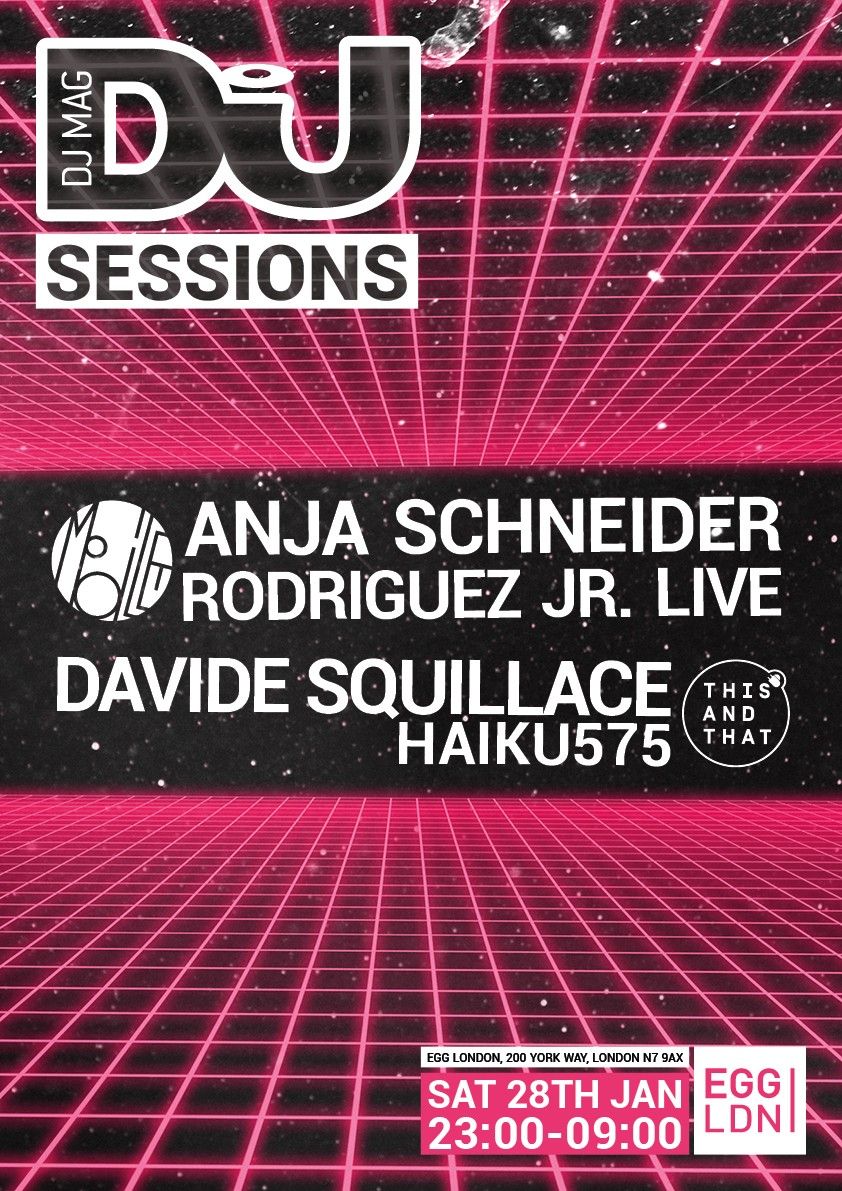 DJ MAG SESSIONS ANJA SCHNEIDER, RODRIGUEZ JR., DAVIDE SQUILLACE, HAIKU575
​Kicking off their account for 2017, DJ Mag bring together the driving forces behind Mobilee and This And That, two of Europe's leading labels for contemporary house and techno.
Mobilee boss Anja Schneider has been entertaining the German airwaves with her long-running show on Berlin's Fritz Radio since the turn of the millennium. But it was the launch of her own label Mobilee in 2005 that provided a focus for the demos she was receiving, as well as her own burgeoning career in production, cemented by 2008's debut album 'Beyond the Valley'. Since then her releases have been snapped up by the likes of Crosstown Rebels, Diynamic, Get Physical, Soma, MOOD Records, Pets Recordings and Moon Harbour, while Mobilee's parties have taken up residence in clubs such as Berlin's Watergate and Schneider has been inaugurated into the Essential Mix hall of fame.
Joining her is label mate Rodriguez Jr., the French DJ and producer who has recently released driving 'Chain Reaction' on Mobilee has been a key track over the past year.
Naples native Davide Squillace was originally turned onto electronic music by a visit to London, but it is his move to Barcelona in 2004 that set him on his current trajectory as a leading light in techy, percussive house. Picked up by Ibiza's Circo Loco party in 2007, he's remained part of its infamous DC10 party while spreading his name far and wide thanks to releases on labels including Desolat, Minus, Ovum, Hot Creations, Kaoz Theory, SCI+TEC, Get Physical and Cadenza. With a slew of his own labels under his belt, his latest – This And That Lab – is already home to the likes AFFKT, Jesse Rose, Re.You and Carlo Lio.
This And That's label manager and co-owner M_Abbatangelo makes up one half of the supporting Haiku575 alongside Get Physical/Kinsdisch regular Cipy. Taking their inspiration from the Japanese Haiku, a verse form which comprises three unrhymed lines of five, seven, and five syllables, each of the duo's releases consists of three tracks with three titles composing a poem. Their sound, meanwhile, fuses melody and minimalism, revealing the influence of their home base of Barcelona.