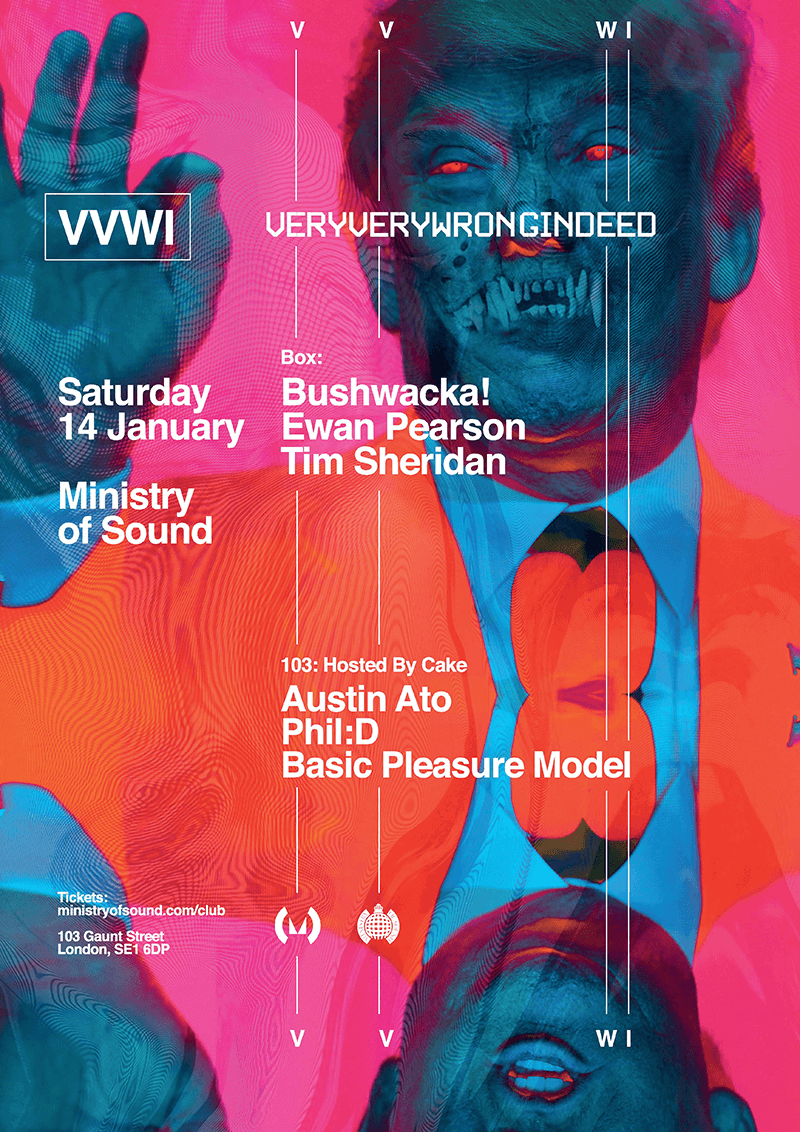 Very Very Wrong Indeed
From a long background of warehouses, free beach parties in Ibiza, raves at DC10 and across Europe and the UK, VeryVeryWrongIndeed and its record label VeryVeryWrongIndeed Recordings are the end result of decades of work from of one of the UK's underground heroes, Tim Sheridan.
Sheridan, who has a DJ career spanning 24 years and musically always a few steps further than anyone else. Sheridan was playing minimal and techno in Ibiza when 99% of DJs were playing bongos, flamenco and sunshine. A name synonymous with the wrongest parties, VeryVeryWrongIndeed would like to bring in the New Year with their first event at Ministry of Sound of 2017.
Supporting Sheridan are veteran DJs Bushwaka! and Ewan Pearson. Get ready for one of the biggest, craziest, loudest & very very wrong parties of the year indeed.
Sat 14 Jan 2017
11pm — 6am
The Box
Tim Sheridan
Ewan Pearson
103
Austin Ato
Phil:D
Basic Pleasure Model
Baby Box
Closed
The Loft
Closed