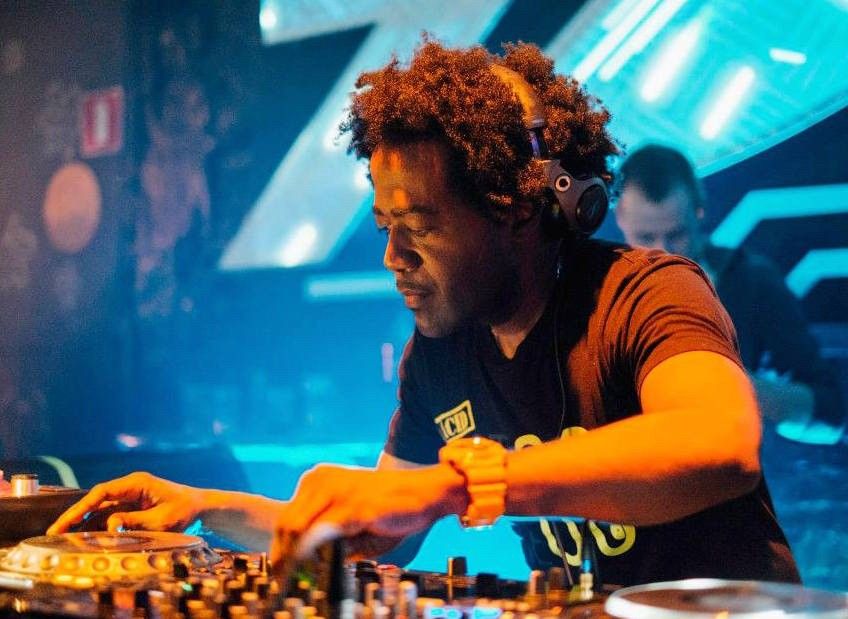 DJ Pierre at Memory Box
Ever wondered what music was like when DJ Pierre created the Acid House sound in 1986? Well now's your chance…Saturday July 25th DJ Pierre at Memory Box, Cafe 1001, Brick Lane, E1
Memory Box delves into the history of electronic dance music and celebrates the defining genres of its time.
DJ Pierre [History of the 303] – Saturday 25 July
"The beginning of Acid House begins with the rhythmic, manipulative and purposeful twisting of the knobs on the Roland TB-303. I think I can boldly say that was also the true beginning of the 303. Acid House made the 303 and vice versa. It's evident in its rebirth via the Aira system. When we got to explore the original 303, I remember feeling dual emotions – somewhat like a kid would feel putting his finger in a cookie jar knowing he shouldn't BUT he knows once he gets to that cookie – nothing else matters. I knew we [Phuture: Spanky and Herb J] were embarking on something different and it was weird! The sound coming out of the machine was weird, but we delved further and jammed for about an hour. We knew we were going outside the mainstream sound at the time but we went after that cookie. We were kids getting into that cookie Jar and we tasted the cookie once 'Acid Tracks' was done. It was amazing. The birth of Acid House…the birth of the 303." DJ Pierre
Kick start your Saturday evenings at the sun soaked outdoor/indoor café/bar/club from 4pm & with the last Saturday of the month having an extended opening time of 4pm till 4am.
Memory Box with DJ Pierre
Saturday July 25th
Times: 4pm-4am – Extended Opening
Café 1001, 91 Brick Lane, E1 6QL
www.memoryboxparties.co.uk
ID is required on the door for entry
DJ Pierre has also just launched an Exclusive new tee shirt range, ideal for the summer party season. The acid house pioneer continues to travel the world rocking clubs with his house n' techno sets and most recently LIVE with Phuture (DJ Pierre and Spanky) at the Glastonbury Festival & Movement Festival in Detroit. Coming up is Tomorrowland back to back with Riva Starr at the Derrick Carter & Friends stage and Groovefest in the Dominican Republic, plus select dates in Ibiza.
Pierre is also going full steam ahead with his Afro Acid Traxx & Digital imprints and his latest release is 'The Underground with My Digital Enemy is being played by Terry Farley, Mark Farina, Christian Homan, Flashmob DJs, Catz n Dogs, Quentin Harris, Bass Kleph, Tocadisco, Colin Dale, Graeme Park, Charlie Hedges and many more. Listen: https://soundcloud.com/afroaciddigital/dj-pierre-my-digital-enemy-the-underground-pierres-wild-pitch-mix