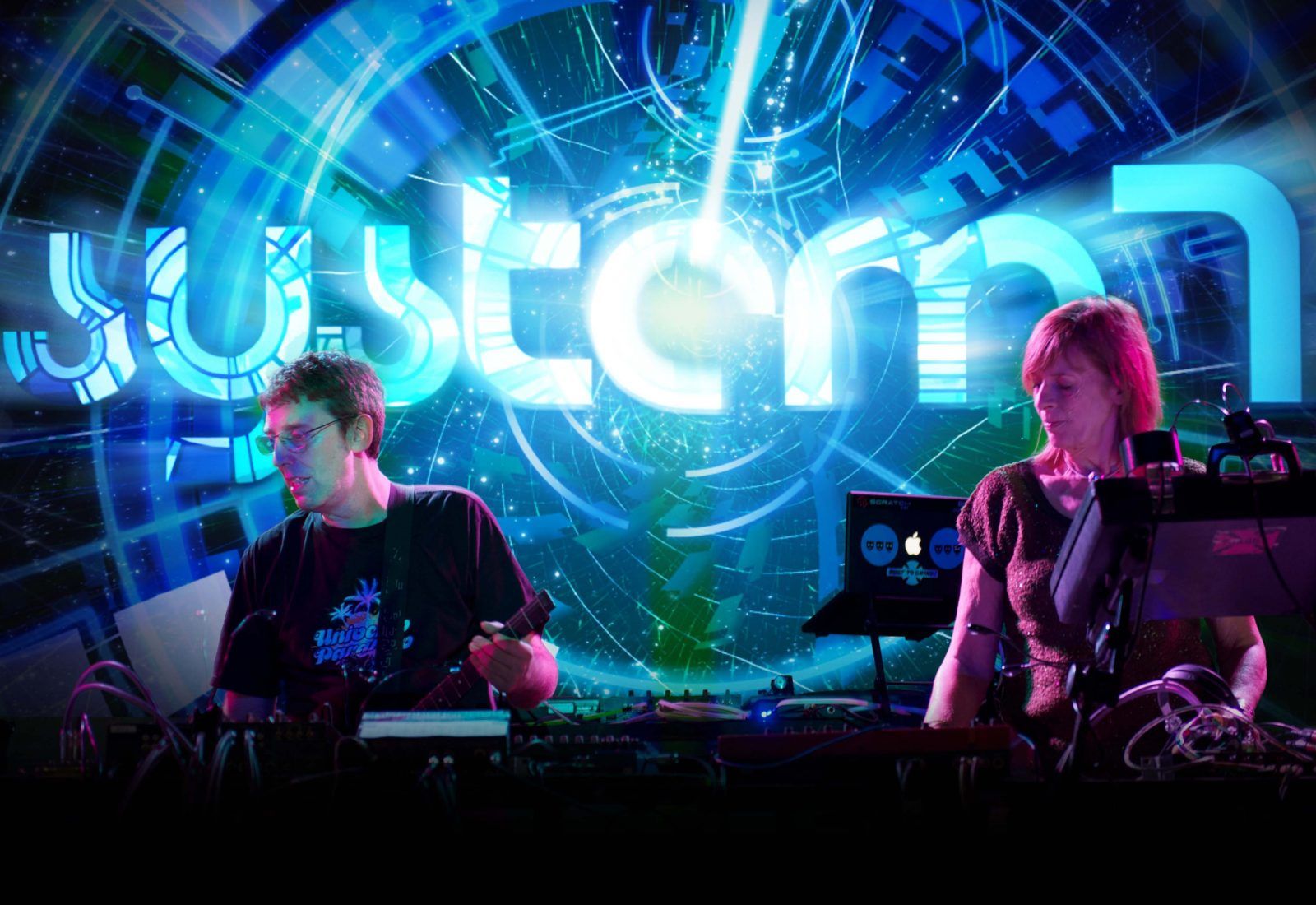 System 7 Simultaneous 'X-Port' & 'N-Port' Album Release Party
The legendary System 7 hit the UK tour trail hot on the heels of August dates at the Sonica, Ozora, Kozfest Festivals & launch their simultaneous LP's 'X-Port' and 'N-Port' with a Live show at the Jazz Cafe on October 28th. In November they have 3 dates including Saturday Nov 21st Live at Megadog 30th Anniversary – Manchester Academy, UK – System 7; Thursday Nov 26th 2015 – Rescue Rooms – Nottingham, UK – System 7 Live – Mirror System Live and on Friday Nov 27th 2015 – Talking Heads – Southampton, UK – System 7 Live – Mirror System Live.
This evergreen duo who 'have come in for their fair share of flak and praise from the critics, but the fact is they have a durability that most dance artists would give their eye teeth for, not to mention a loyal fanbase' (RA).
From Steve's early presence in Planet Gong and the revered ambient opus "Rainbow Dome Musick", there is a cutting experimental edge that runs through their work including championing and working early on with Detroit's Techno godfather Derrick May on the 'Mysterious Traveller' and seminal 'Fire' and 'Water's dual albums, which had a marked influence on the electronic artists that followed – check out Sheffield's Warp label for Black Dog, B12, Autechre, and AFX.
Many of dance music's leading visionaries have also collaborated and remixed System 7 including Richie Hawtin on their mind-blowing 'Alphawave' track, A Guy Called Gerald, Carl Craig, Dubfire , Laurent Garnier and of course their work with The Orb on the classic 40-minute No 1 single 'Blue Room' and 'Little Fluffy Clouds'.
Following on from this year's 'N+X' Mini LP, October 2015 sees the simultaneous release of the new System 7 and Mirror System albums 'X-Port' & 'N-Port' which System 7 launch with 2 Live shows at London's Jazz Cafe on Wednesday 28th October, and supported by The Orb's Alex Paterson DJ-ing.
Showcasing their System 7 sound alongside the chillout downtempo grooves of their sister Mirror System project, S7 launch their ambitious Autumn release of the simultaneous new System 7 album titled 'X-Port' and a more chilled Mirror System album titled 'N-Port', celebrating the 21st Anniversary of the release of their seminal System 7 'Fire' and 'Water' dual albums.
System 7 – Mirror System – Upcoming Confirmed Live Shows 2015
Sun July 26th 2015 – Kozfest – Devon, UK – System 7 Live
August: Thu Aug 6th 2015 – Ozora Festival – Hungary – System 7 Live (Main stage)
Thu Aug 6th 2015 – Ozora Festival – Hungary – Mirror System Live (Chill stage)
Fri Aug 7th 2015 – Ozora Festival – Hungary – Novelty Engine – Live Collaboration (Main stage)
Sat Aug 15th 2015 – Boomtown Fair – Winchester, UK – System 7 Live
Mon Aug 17th 2015 – Sonica Festival – Belluno, IT – Mirror System Live
Sat Aug 22nd 2015 – Inspiral Lounge – Camden, London, UK – Mirror System Live + Gus Till
Sun Aug 30th 2015 – Whirl-y-Fayre – nr Glastonbury, UK – System 7 Live – Mirror System Live
October: Fri Oct 16th 2015 – Hurra – Reykjavik, Iceland – System 7 Live
Wed Oct 28th 2015 – Jazz Cafe – London, UK- System 7 Live – Mirror System Live
SYSTEM 7 SIMULTANEOUS ALBUM RELEASE PARTY & LIVE SHOW
Wednesday October 28th 2015
System 7 & Mirror System Live
+ DJ Support from The Orb's Alex Paterson
Advance tickets now available £15.00 https://www.musicglue.com/system7andmirrorsystem/events/28-oct-15-system-7-jazz-caf/