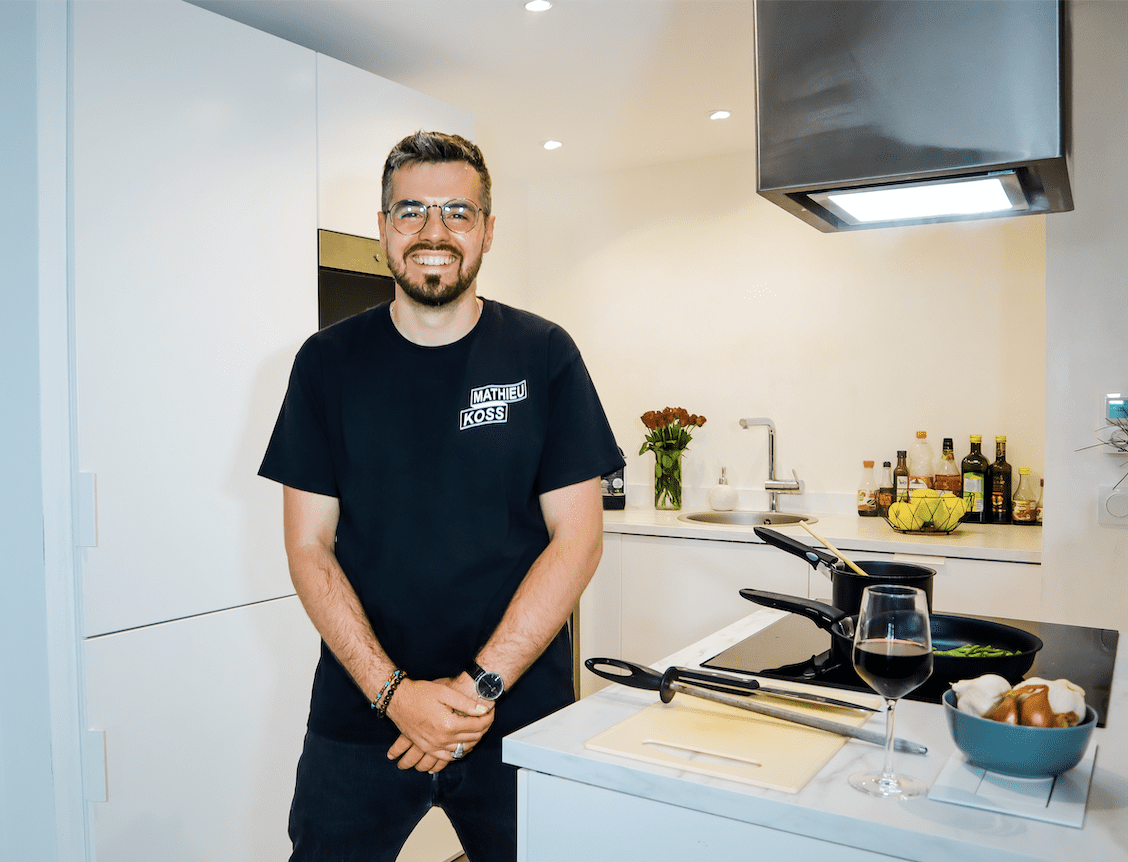 DJ/Producer Mathieu Koss Releases 2nd Episode of 'Cooking with Chef Koss'
DJ/producer Mathieu Koss is having his birthday! The French DJ turns 30 and will celebrate this with the release of new music during this summer. For his unique cooking show concept, 'Cooking with Chef Koss', he shares his secrets of your favorite summer activity: outdoor cooking on the BBQ!
Having recently wrapped up an eventful 2019, Mathieu Koss's past year saw him collaborate with Aloe Blacc for their hit single 'Never Growing Up', which impressively amassed over 11 million Spotify plays just a little over thirteen months after its initial release. His more recent productions and successes follow in the footsteps of his highly-lauded 2017 Spinnin' Records collaboration with Alok, 'Big Jet Plane', which has gone on to gain over 120 million Spotify streams in the two-and-a-half years since its release. Once a promising chef, Koss eventually decided to pursue music full-time after traveling to Australia for a year to focus on what he wanted to be doing with his career. Never one to produce the typical formulaic copy/paste dance tune, his keen penchant for detail and authenticity shines through with each of his fun dance-pop hybrid releases. Now, though, Koss is shifting his time away from cooking up beats in the studio to cooking up meals in the kitchen. The same meticulous attention-to-detail Koss places on his music is also placed on the delicious food he regularly whips up for friends and family, and now for the viewers of his new hit YouTube show 'Cooking with Chef Koss'.
Focusing on a different meal each show, the French talent interacts with viewers online week-in and week-out to really bring the concept to fruition. Bringing all the fun from the kitchen to real life, fans of the show are also able to use Koss's official Instagram face filters, complete with a chef's hat and logo.
Warming up before all the new music slated for release later this summer, the show serves as a prime example of what's still left to come from the dynamic artist in 2020. For the special second edition, Koss opens the doors to his garden and heats up his BBQ. He makes barbecued sea bream and eggplant caviar to celebrate his 30th birthday. He first enjoyed this unique dish during his travels as a chef many years ago when visiting a Bali fish market where the eggplant caviar was served with it as well. This week, Koss reinterprets this distinct meal he had the pleasure of eating in his formative years as a traveling chef. With a seemingly limitless bevy of culinary options to choose from, it'll be more than exciting for Koss's dedicated fans to anticipate what he'll share with them next in the following week.