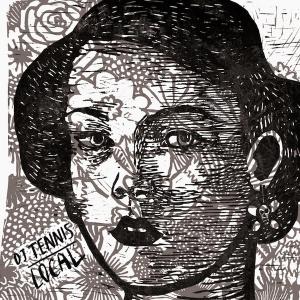 DJ Tennis – Local
Without a doubt, Manfredi Romano (aka DJ Tennis) is a busy man. Co-founder and partner of Life and Death, a DJ with a hectic schedule and an artist who manages to have multiple projects in multiple places on the go or in mind. Does he sleep? – A question best not pondered. Unfazed by the constant whirl of cities that pass him by, DJ Tennis somehow manages to remain focused and creative throughout. No matter where he goes, he somehow always manages to remain local.
BACKGROUND
The collection of tracks on this double EP reflects this worldly magic. Conceived and written in different cities (Miami, Milan, London, Brooklyn, Berlin and Palermo), each track captures both something of the place of conception and something of Romano´s relationship to it. Not a travelogue per se but more an emotional love letter to all these many places he calls home.
Whether it´s the plaintive call of 'Lovechild' (featuring The Rapture´s Luke Jenner), the dark and futuristic journey of 'Floating Boy (Self Portrait)', the playful mix of old and new sounds found in 'Williamsburg', the techno indie mix that is 'Ah! Isobel' the ethereal trip of 'Anatomy' or the indie-rock love song from the afterlife called 'You Close My Eyes', all these tracks are diverse and yet distinctly derive from a singular mind and personality. It´s as if it´s not just a collection of music but rather an introduction to the personality of DJ Tennis himself. Rounding out the release is an ecstatic remix of 'Anatomy' by the elusive producer from Michigan known as North Lake.
www.facebook.com/lifeanddeathforever
www.facebook.com/tennisdj
www.soundcloud.com/djtennisdjtennis