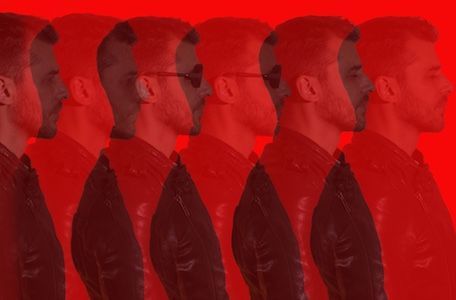 DJ W!ld To DJ At Unusual Suspects Ibiza Pre-Party at Tantra Ibiza Tomorrow Night
Unusual Suspects Ibiza continues to grow since launch in 2015 and looks set for big things at Sankeys Ibiza this year. Already the event has seen the likes of Ilario Alicante, Shonky, Raresh and Molly behind the decks and this Thursday they raise the bar again with the esteemed DJ W!ld, Shaun Reeves, Ryan Crosson and James McHale spinning the grooves. The Unusual Suspects Ibiza pre-party will take place at Tantra Ibiza on Thursday 7th June from 11pm, where DJ W!ld will be playing an exclusive one hour DJ set, giving a taste of what electronic music lovers can expect from his set at Sankeys Ibiza later that night. Tickets for Unusual Suspects Ibiza will be available to buy at Tantra Ibiza, or can be bought from www.ibizadiscoticket.com. Entry to the pre-party is free.
Without hype or fanfare, DJ W!ld has grown from hero of the Parisian underground to an in-demand name who has played at some of the world's most acclaimed clubs, including, Circo Loco at DC10, Panorama Bar in Berlin, Rex in Paris, Fuse in Brussels, Twilo in New York, Fabric in London – the list goes on. The Unusual Suspects Ibiza pre-party at Tantra Ibiza is a chance to see this eclectic master of electronic music behind the decks, up close and free of charge. His one hour set in the uplifting atmosphere of Tantra Ibiza is sure to build expectation for his headline set at Sankeys Ibiza later that night.

Unusual Suspects Ibiza brings a unique ethos, allowing DJs the freedom to play whatever they want, without commercial restrictions or expectations. This ensures that an Unusual Suspects Ibiza party is always authentic, with the best music guaranteed.
DJ W!ld will step into Tantra Ibiza's recently refurbished DJ area, now known as The Red Box, where Ibiza's cool and colourful come to dance and experience the incredible Void soundsystem, while enjoying a range of amazing cocktails. Tantra Ibiza is in the heart of Playa d'en Bossa and every year, without fail, plays host to the hottest pre-parties on the island. Clubbers come and enjoy some of electronic music's biggest names in an intimate setting, free of charge. Many come back after the clubs, when Tantra Ibiza's hugely talented resident DJs are on hand to provide the soundtrack to unmissable after-parties. Whenever you need advice, the experienced team can also advise on clubs and parties, with an independent ticket office offering unbeatable deals.
From 11pm on 7th June, Tantra Ibiza is proud to host the Unusual Suspects Ibiza pre-party with DJ W!ld.