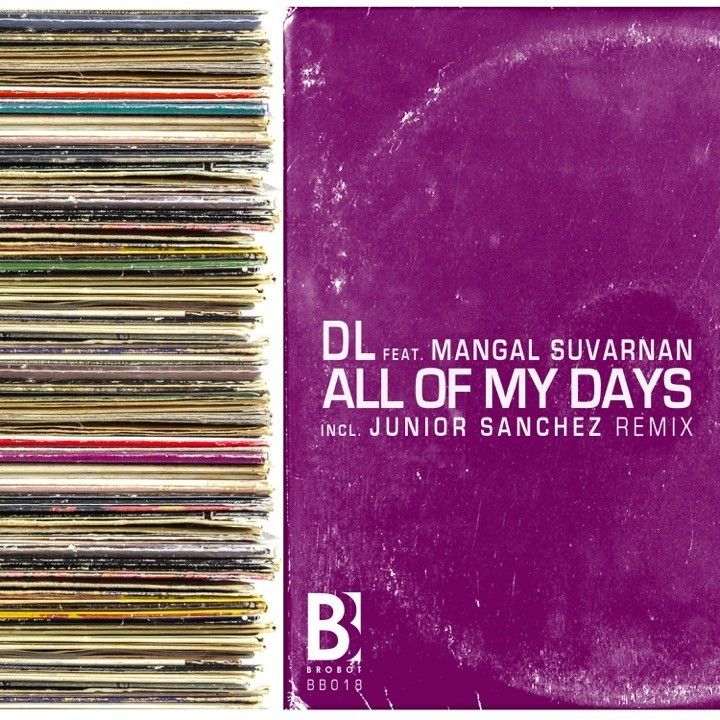 DL - DL – All Of My Days
Having previously released the summertime soother 'New Day', DL is back on Brobot Records with the Mangal Suvarnan assisted 'All Of My Days'. Scheduled for release on 5th May 2015, the single also features a remix by Brobot label head Jr Sanchez.

'All Of My Days' builds ominously via a magnificent western style guitar riff complimented by eerie and echoed background synths. This lays the foundation perfectly for Mangal Suvarnan's vocal to soar over the now multi layered riffs and pounding drum line as the song progresses. Jr Sanchez provides a remix that captures the subtle energy coursing through the original whilst upping the tempo to create a dance floor ready mix.

DL is an unknown entity to the electronic music scene, with no face nor background story to compliment his growing reputation. With the mystery surrounding his identity and his productions gaining plaudits, he is sure to remain at the forefront of the scene.

Providing the club mix is a music veteran, Junior Sanchez. He started out in New York's thriving underground club scene at the tender age of 15. Releasing records since the early 90s on seminal labels including Strictly Rhythm, Junior London (under the definitive Boys Own umbrella) and Rufftrack, he was a key figure in the explosion of house music.

Fast forward to 2013 and Junior launched his own Brobot Records imprint. The label has shot straight to the forefront of the very best in classic house music, providing a platform for the pioneers of house to release their new tracks. Home to trailblazing producers such as Felix Da Housecat, Alexander Technique and Blaqwell as well as head honcho Junior himself, the imprint itself is drenched in house music history, with much more to come in 2015.