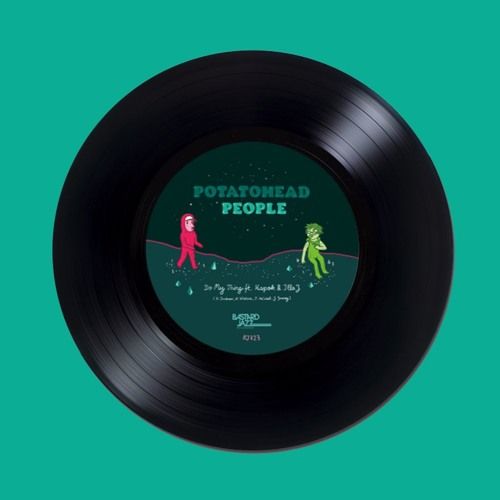 Potatohead People - Do My Thing / Returning The Flavour
With a signature sound that can be described as a J Dilla-esque hip-hop / future electronic feel, Vancouver duo Potatohead People have built an enviable resume that boasts accolades like collaborations with Kaytranada and support from peers including Soulection, Nightmares on Wax, Pomo, Exmag, Big Boi, Phife Dawg, and more. Now on the brink of releasing their highly anticipated sophomore artist album, Nick & Astro's Guide To The Galaxy, the pair have already given us two glimpses into the record with singles "Quest For Love" and "Morning Sun" featuring Anderson Paak and MNDGSN collaborator Nanna B.
Prior to the album's release on May 11th via Bastard Jazz, the guys are giving fans one more sneak peek of the project with singles- "Do My Thing" featuringIlla J and Kapok, and instrumental track "Returning The Flavour" featuring Trian Kayhatu. On "Do My Thing," Potatohead again link up with collaborator Illa J, brother of J Dilla. The track hears the pair create an ultra-smooth listen that channels classic funk with the help of boom bap percussion, electric guitar, and a soothing vocal run courtesy of Illa J. On "Returning The Flavour," the guys delve into familiar future electronic territory with an R&B instrumental driven by keyboard and synth grooves. Up next for the remainder of the album, fans can expect 9 more brand new tracks from the project, including collaborations with Illa J, K-Maxx, and Moka Only.
Comprised of Nick Wisdom and Astrological, Potatohead People have remained relatively quite over the last two year's since their critically acclaimed 2015 debut album, Big Luxury. The Canadian duo boast a number of noteworthy accolades thanks to a series of EP's, including their landmark "Kosmichemusik" EP. Potatohead People's productions quickly made their way to artists like Illa J who tapped the duo to produce his now critically acclaimed self-titled album, as well as producers like Kaytranada who co-produced Illa J's "Strippers" with the pair.
Nick & Astro's Guide To The Galaxy will be available everywhere, on digital and vinyl, May 11th.