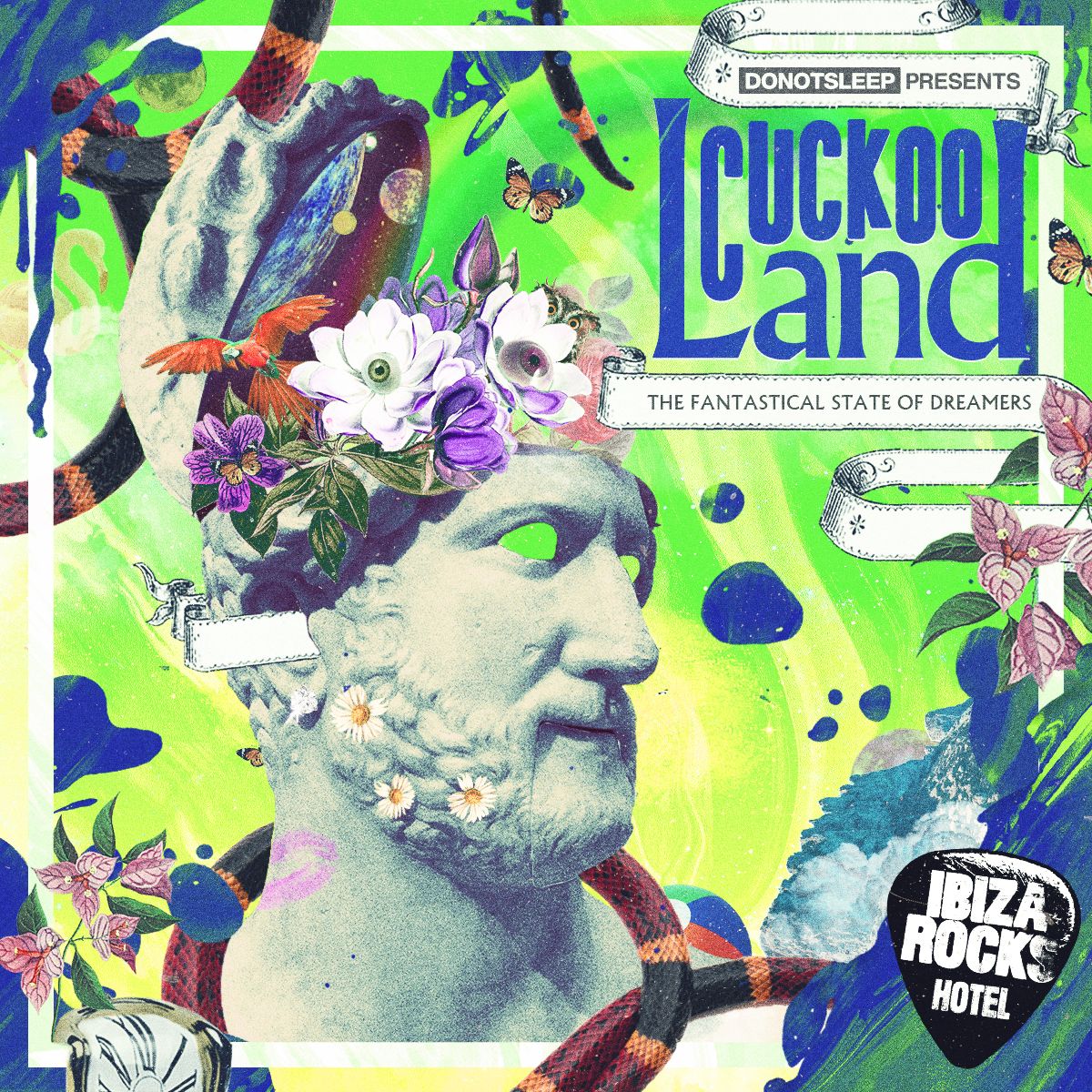 Do Not Sleep Presents Cuckoo Land at Ibiza Rocks Hotel
Do Not Sleep and Ibiza Rocks are two groundbreaking Ibiza brands that prove that risks do pay off. With both pioneering promoters having a deep-routed passion for music, a fierce belief in non-conformity and a proven track record of creating events fusing unique energy with like-minded people, Cuckoo Land is the perfect place for Do Not Sleep to make their daytime debut. Weekly at Ibiza Rocks Hotel from Sunday 21st May 2017.
From setting a new benchmark for underground clubbing with their landmark first summer in 2015 at Vista Club, Privilege to talking their infectious energy across the Island to Space Ibiza to host 16 weeks as part of the club's farewell year, house and techno brand Do Not Sleep has quickly become one of the most in-demand players in the game. The next adventure takes Do Not Sleep into daytime and into Cuckoo Land.
With a line-up curated by Do Not Sleep and featuring special appearances from their visionary resident, Darius Syrossian, Cuckoo Land represents freedom from reality and will start a whole new chapter for San Antonio, unleashing a deep house and techno soundtrack upon the sun-drenched daytime around the world-famous Ibiza Rocks pool.
Cuckoo Land is about more than physical presence; it's about a state of mind. A mind wandering in a state of absurdly over-optimistic fantasy, in a wildly unpredictable place where the heavy breath of hedonism fills the air, debauchery takes over the dancefloor and 'Cuckoo Landers' come together to share the music, the mindset and the madness. Where freedom from reality releases unforbidden fantasy, creating an idealistic experience in the most unapologetically outrageous way.
Jordan Hallpike, Director of Talent & Programming, Ibiza Rocks said: "San Antonio has been missing an amazing daytime party that delves into the deeper side of dance music. We've got the ideal venue and Do Not Sleep is the perfect partner with the same music ethos, mindset and passion as us to deliver this exciting new event. We have a long legacy of bringing fresh energy to Ibiza and particularly to San Antonio so we're proud to continue leading that charge. This summer is all about San An Sundays."
Neil Evans, Co-Founder & Director, Electric Ibiza, Do Not Sleep said: "We're really happy to be teaming up with Andy, Dawn, Jordan and the Ibiza Rocks team on this project. It's a really good day time option for San An, with Defected joining Eden this year I think we are in for a fun packed Sunday without having to go to the other side of the island. Finally San Antonio has a chance to shine through as a clubbing alternative to Playa Den Bossa and this a solid step towards "Making San Antonio Great Again."
This is the first of two event announcements for Do Not Sleep in Ibiza for 2017. Nighttime club event details will be revealed very soon.
For now, forgive yourself for finding your spiritual home in Cuckoo Land and get ready to release yourself to a fantastical state of mind.
Do Not Sleep Presents Cuckoo Land at Ibiza Rocks Hotel, Sundays from 21st May to 24th September
Tickets onsale 9th March from www.ibizarocks.com/events
Book holiday deals direct with Ibiza Rocks for the best prices guaranteed – up to 15% cheaper than other booking agents – www.ibizarocks.com