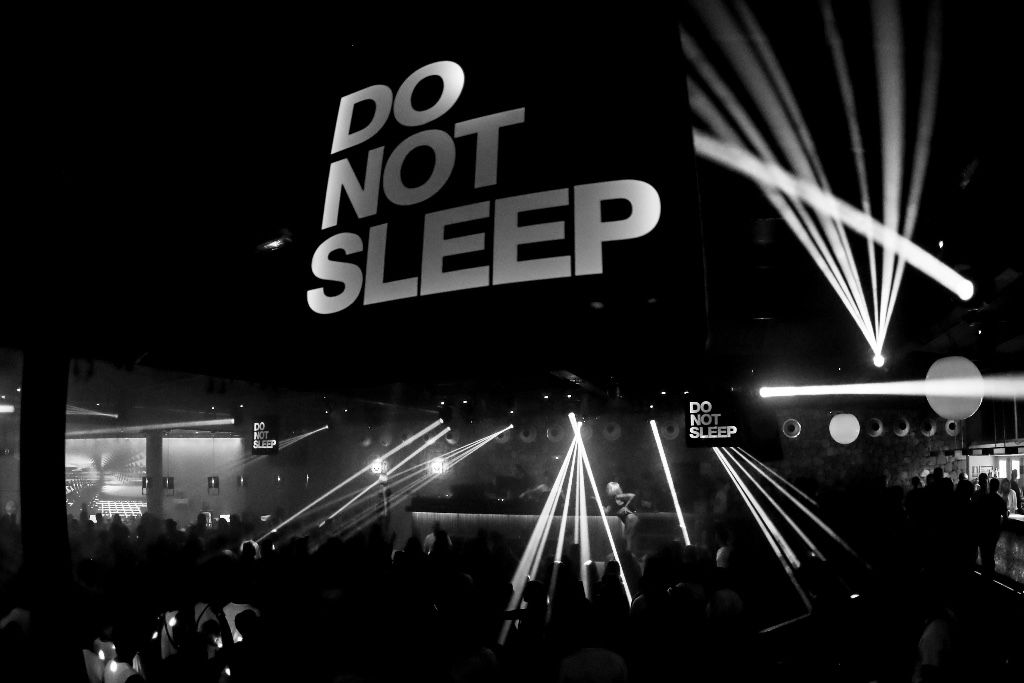 DO NOT SLEEP to host the main room at Amnesia, Ibiza
Do Not Sleep over the past few years has forged both a strong and resilient reputation with Ibiza's underground. With an impeccable track record of carefree dance floor camaraderie, Do Not Sleep has long been flying the flag for quality music as a strong party proposal. Their family of DJ's and house music protagonists have been exploring the sounds of the underground to fuel Ibizan nights during past residencies at Privilege, Space and Sankeys. As the 2018 season is upon us they find their new spiritual home at one of the best-known and internationally renowned clubs Amnesia.
Summer 2018 sees Do NOT SLEEP joining forces with ABODE – another fast-emerging UK club brand which shares a parallel ethos alongside a strong international following and fanbase. Delivering a contrasting but complimentary house sound, the two brands joining forces will unquestionably form a standout Thursday event for Ibiza in 2018 filling the space left by the legendary club brand Cream.
Do Not Sleep are proud to be hosting Thursdays at Amnesia with Abode who are fresh from their recent sell out Printworks, London show and several festival outings.
Long time resident DJ / Producer Darius Syrossian will return to the Do Not Sleep booth for 2018 and alongside both peers and protégés deliver and steer the underground events music-first policy. A host of leading international underground talent will showcase the deeper and darker electronic sound perfectly suited and designed for the Amnesia main room.
Commenting on the approaching 2018 Season, Do Not Sleep's Neil Evans states:
"When we first started Do Not Sleep I remember clearly that there was a strong desire to be nomadic, holding the ability to take our party vibe around the island in high regard. We have a big Thursday slot to humbly fill; but we are confident that the main room at Amnesia fits our sound entirely. Darker tracks that have real soul translate well in that space"
Darius Syrossian added further thought: "It's one of the few rooms left in ibiza where you can play both hard techno but also music which has a bit more depth & is a bit more soulful, both sounds work equally as good in that room and the sound system is deadly!"
Do Not Sleep's clubbing philosophy has been transparent from the start – inaugural parties capturing the excitement of unannounced guests and international artists paired with the adrenaline and atmosphere that they have now become tethered with.
Fundamentally rooted in the Ibizan spirit and focussing on delivering contemporary DJ's across leading and emerging names of the underground scene there is a no-gimmick and inclusive emphasis that has successfully seen Do Not Sleep create parties around the world.