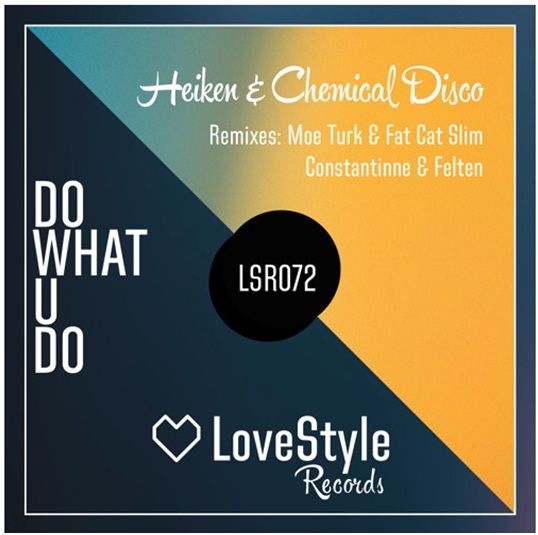 Heiken & Chemical Disco - Do What U Do
Set to hit the shelves on the 5th of October, 2015, 'Do What U Do' is the result of a heavyweight collaboration between two Brazilian talents – Heiken and Chemical Disco. Together with the original mix, this three-track EP also includes two remarkable remixes – the first boasting the signatures of Moe Turk & Fat Cat Slim whilst the second effort is the work of Constantinne & Felten.
Having such a gifted team behind its production, 'Do What U Do' is certainly on track to make big waves within the Dance music panorama. Heiken is Bernardo Schwanka's latest moniker, created in 2015 to continue his successful five-year long career. In such a short time he's managed to pile up extensive support and has also played some of the best clubs and events around the world.
On the other hand Alexandre Matoso, better known as Chemical Disco, has been involved in the electronic scene since 2009, after having explored the live music realm. His unique Nu Disco and Deep House flavours have landed him multiple label deals and many performances at some of the globe's most renowned clubs.
Already supported by: DJ Marika, Jean Bacarreza, Maxxx, Saccao, Animal Trainer, Vanilla Ace, Tosel & Hale and Inner Rebels amongst many other, 'Do What U Do' is off to a great start. The silky synth and vocal infused original offers a perfect foundation for Moe Turk & Fat Cat Slim's punchy rendition and Constantinne & Felten's funky take, together creating a refined final product.
Heiken and Chemical Disco's latest wonder 'Do What U Do' will be released by LoveStyle Records on the 5th of October, 2015.