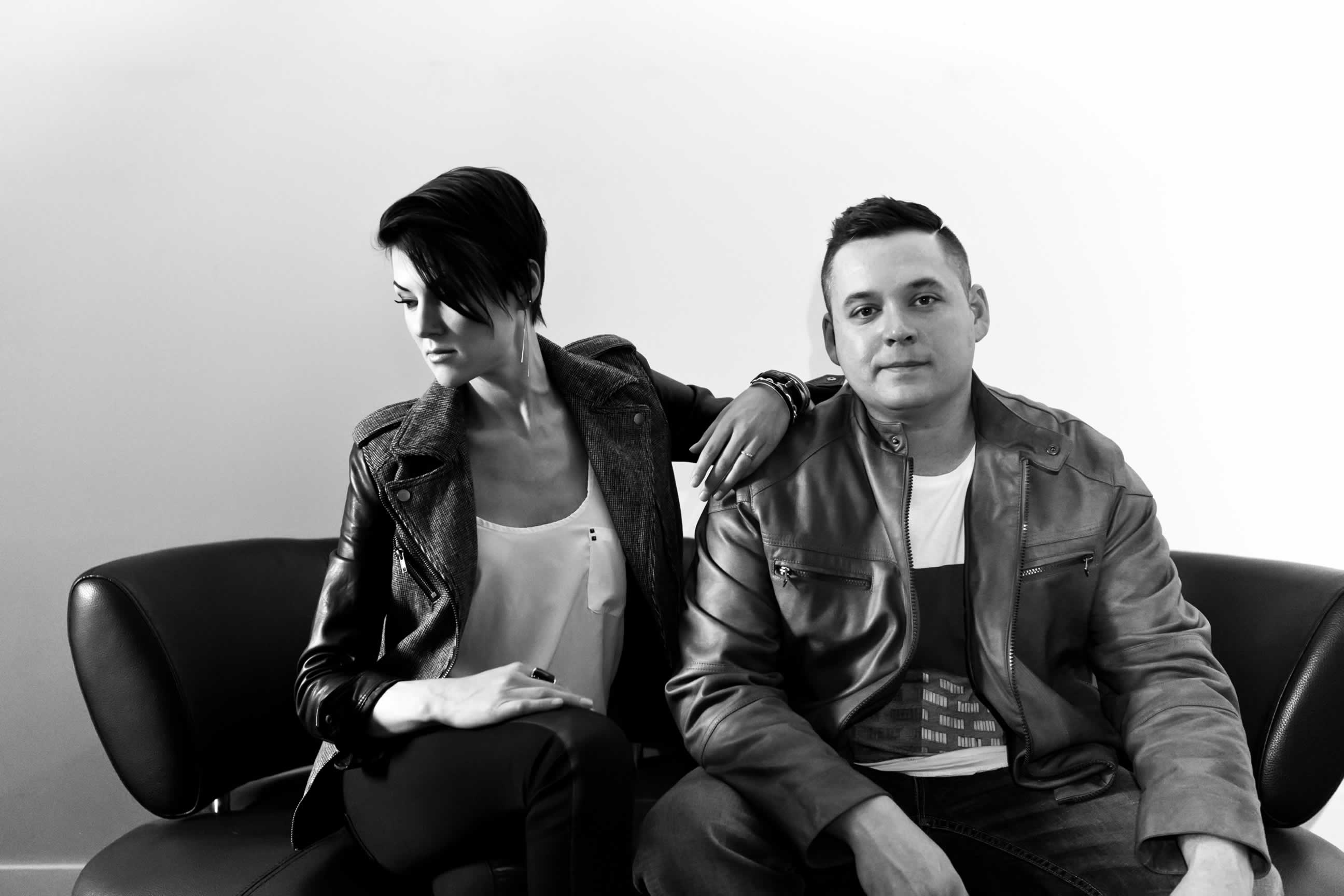 Podcast 087: Senseless Live
Hailing from Canada Senseless Liveis a team-up between seasoned DJ and producer John Glasseyand talented songstress Kim Sykes. Joining Kim's song writing background with John's production mastery, the duo has already managed to put some distinctive work under their belt.
In their first few months in business, Senseless Live have released their debut single 'Speak' displaying the tandem's instant chemistry, whilst following up with 'Ricochet' which came out on Capital Heaven's 'Miami Compilation' in March 2015, further establishing Senseless Lives' style and sound. Coming from different musical backgrounds, John and Kim have successfully managed to unite their musical vision and create what has now become their signature Deep, Progressive and Tech House inspired style. John Glassey and Kim Sykes' joint effort has been a blessing to the electronic music world, having unleashed tonnes of talent into one unique project.
John Glassey has been on the forefront of music production since 1994, having gone from humble DJ beginnings to playing with legends such as: John Acquaviva, Derrick May, Kevin Saunderson, Joeski, Nathan Barato, Carlo Lio, Fred Everything, Kevin Yost, Jonny Whiteand Kenny Glasgow.
John's highly original style has led him to sign with elite labels such as: KMS, Moxi, SP Recordings and Filter, whilst enjoying massive support from the likes of: John Acquaviva, KevinYost, Mastiksoul, Tony Thomas, Hernan Catteneo, Tyler Stadius, Carlos Francisco, Demi, Dantiez and Damarii Saunderson, Hermanez and Nick Holderto name a few. Along the years, John Glassey has managed to put his signature on a staggering 150 projects, 6 of which ended up on Beatport's 'Top 100' whilst another 2 climbed up in the 'Top 10'.
On the other hand, Edmonton based singer Kim Sykes has been singing and writing songs for as long as she remembers, feeding off the musical nurturing given by her family. Before starting her journey with Senseless Live, Kim has collaborated with fellow Edmonton based DJ and producer Parnell Paul, landing opening spots for IO in 2014. Besides such high profile alliances, Kim Sykes' work within Senseless Live is now proving that she's become one of the hottest up-and-coming electronic music vocalists.
In just eight months of working together, John Glassey and Kim Sykes, now jointly known as Senseless Live have managed to develop a fully-fledged project which is starting to show results. 2015 is going to be a big year for them, having a jam-packed touring schedule ahead and some massive releases in the pipeline. Their 'Ricochet Remix EP' will be out on the 22ndof June, 2015, featuring reworks from the likes of Framewerk and James Daxxto name a couple, whilst their much anticipated album 'The Intentions' will be out on the 6thof July, 2015. Keep an eye out for Senseless Live!
Senseless Live Online
www.facebook.com/pages/Senseless-Live/657359471043409?pnref=lhc
www.twitter.com/SenselessLive
www.soundcloud.com/senseless-live
Podcast 087: Senseless Live by I H O U S E U on Mixcloud