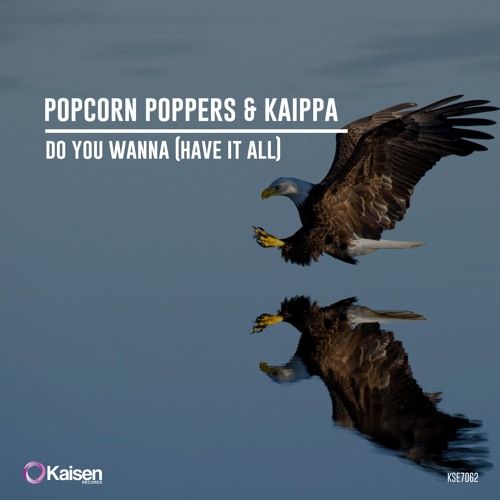 Popcorn Poppers & Kaippa - Do You Wanna Have It All
Masterful House duo Popcorn Poppers are back with yet another club-smashing release on Kaisen Records called 'Do You Wanna Have It', this time teaming up with high-flying talent Kaippa. Full of blissful vibes, infectious guitar melodies, soulful vocals, 'hair-standing' strings and a groovy low end, the guys have delivered a dancefloor filler that is sure to get you grooving – a must have inclusion in any warm-up DJ set or music lover's record box.
The artist and label pairing of Popcorn Poppers and Kaisen Records was an unstoppable force in 2017 and looks set to continue this year, with both having collaborated to release massive club bangers, which you sure will have heard around the decks this summer. The Popcorn Poppers have pursued their goal of securing positive and happy vibes on this one. Having previous releases on labels such as PornoStar Records and InStereo Recordings, and of course Kaisen Records, they are not going away any time soon!
'Do You Wanna Have It All' is available now so make sure you grab your copy quick!
Available on Beatport
https://www.beatport.com/release/do-you-wanna-have-it-all/2172975
Popcorn Poppers Online
https://www.facebook.com/Popcorn-Poppers-127828731086606
Kaippa Online
https://soundcloud.com/djkaippa
Kaisen Records Online
http://www.kaisenrecords.com
http://www.facebook.com/kaisenrecords
http://www.twitter.com/KaisenRecords
http://www.soundcloud.com/kaisen-records