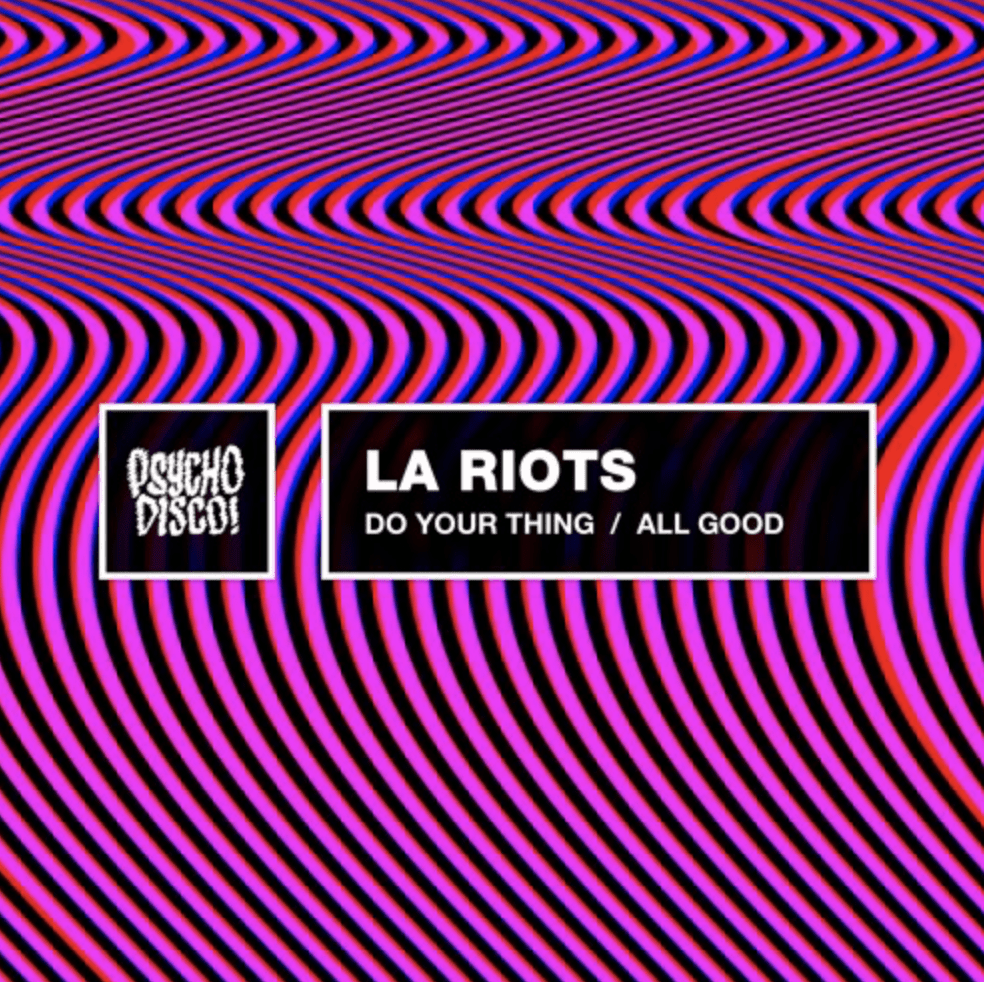 LA Riots - Do Your Thing / All Good
Clocking in a decade in dance music, veteran production / DJ duo LA Riotsboast a stacked resume that includes a number of acclaimed original productions – including on Kylie Minogue's Boombox album- remixes for icons like Weezer and Lady Gaga, tours alongside The Crystal Method, The Bloody Beetroots, and MSTRKRFT, and performances at Coachella, Lollapalooza, Ultra, and more.
Showing no signs of slowing down, the pair have now found their way into the fold of Atlanta based label Psycho Disco! for their debut EP on the label titled "Do Your Thing / All Good." A balmy tech-house double header, "Do Your Thing / All Good" showcases what LA Riots do best- creating peak hour club tunes packed with frantic breakdowns and adrenaline burst rhythms. "Do Your Thing" takes a cut at classic house music and laces it with an infectious hornline and Snoop Dogg vocal sample. It's partner, "All Good," chugs along at a similar neck break pace whose distinctive qualities lie in enigmatic synths and driving top-hat percussion.
Stay tuned for a stacked release schedule from Psycho Disco! in 2018 with many more releases lined up for the coming weeks.