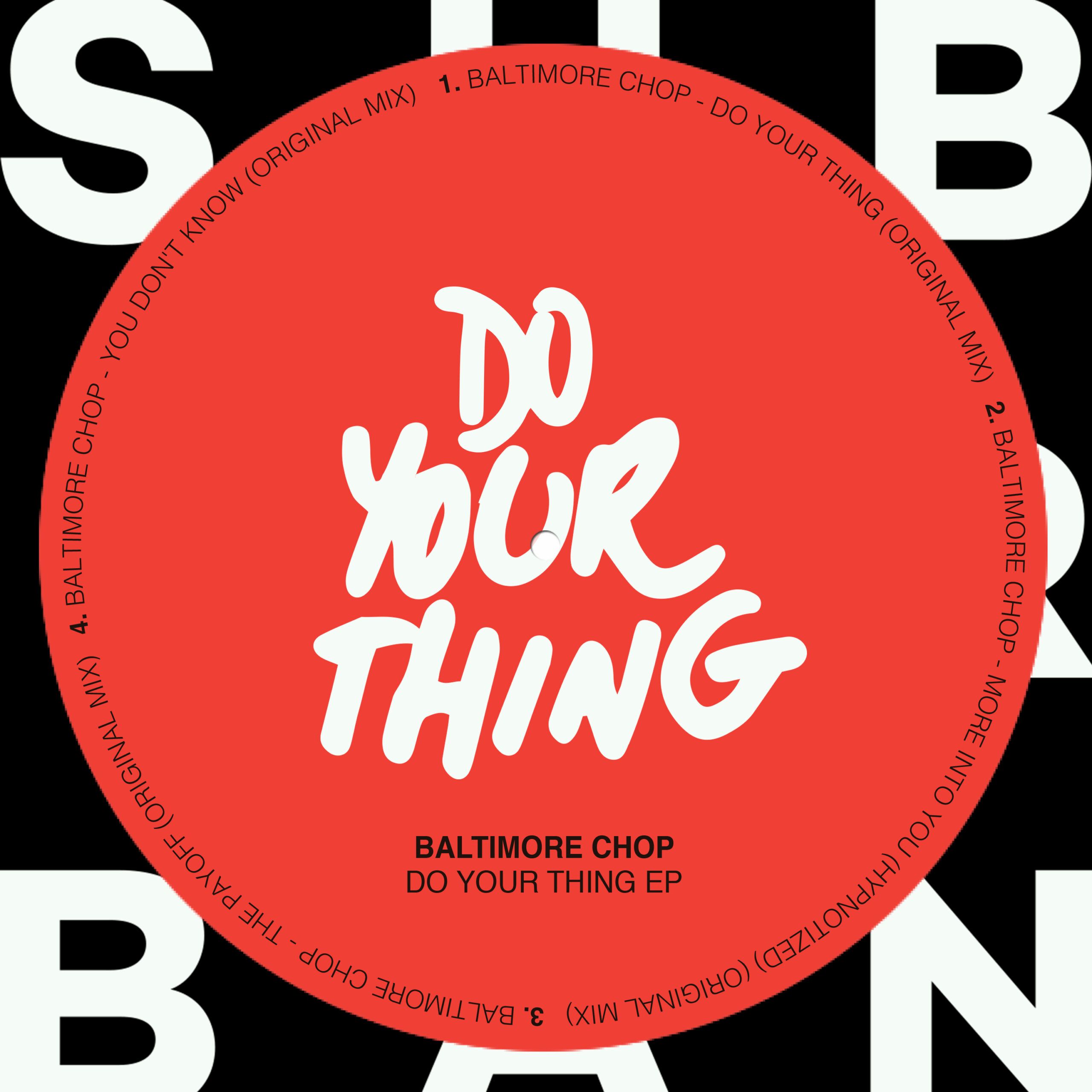 Baltimore Chop - Do Your Thing EP
Mallorcan outfit Sub_Urban are back at it again. Known for unearthing quality house music from all corners of the globe, this time they truly dug deep and hit the gold.
Now on his second ever release, Baltimore Chop is a fresh face hailing from Russia.
Cutting samples like a seasoned vet, the EP journeys through every mood a DJ could wish for, from the loungey vibes of 'More Into You' to the straight up pumping 'Payoff'.
And while 'You Don't Know' is probably the moodiest of the bunch, 'Do Your Thing' is a true two-stepping treat, superbly suited for any summer soiree.