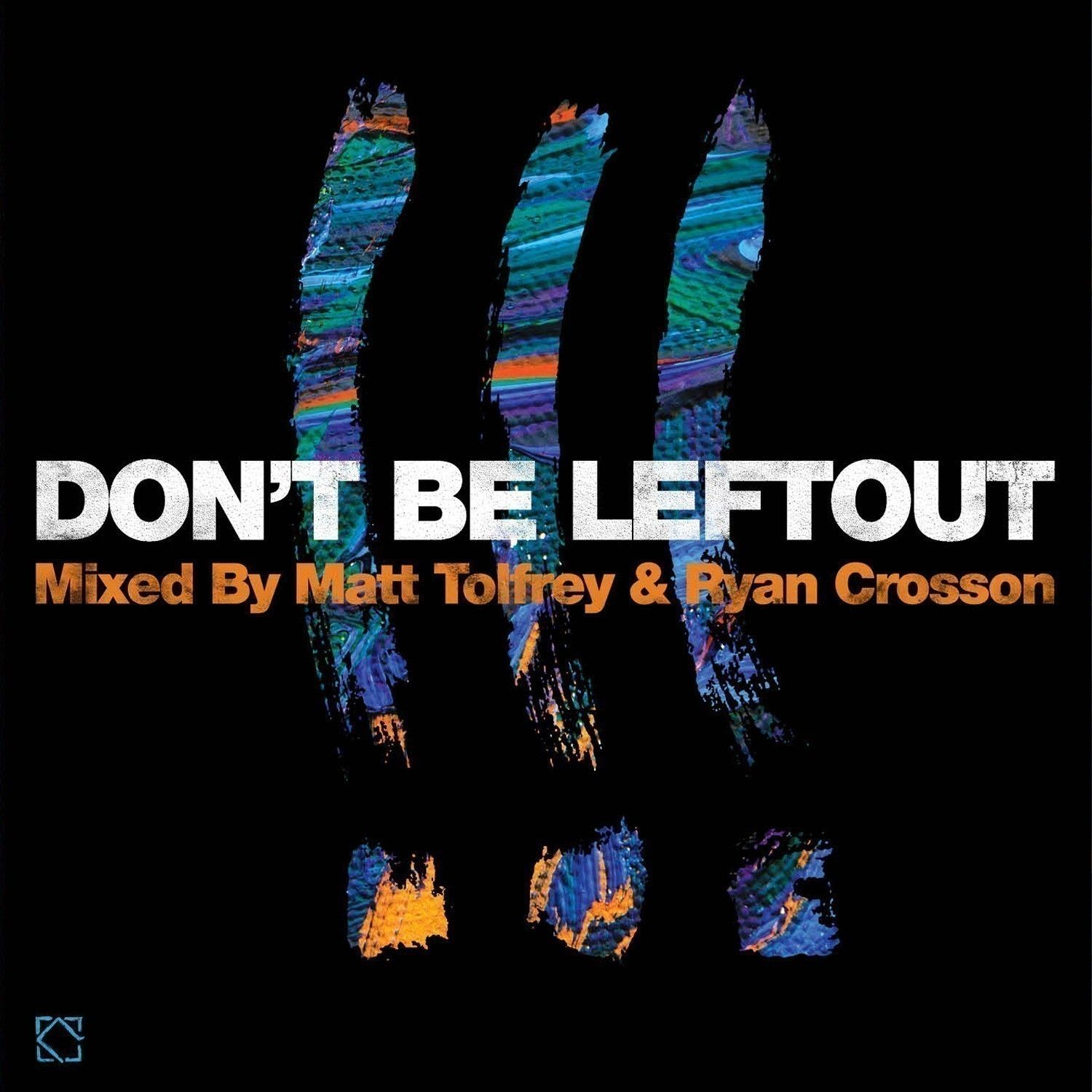 Don't Be Leftout mixed by Matt Tolfrey & Ryan Crosson
This April will see the release of Matt Tolfrey & Ryan Crosson's 'Don't Be Leftout' mix compilation via the Leftroom imprint.
Following the release of the successful 'Word Of Mouth' LP from Leftroom label boss Matt Tolfrey, the ever- evolving artist teams up with Visionquest's Ryan Crosson to deliver an exclusive-packed compilation. Tolfrey tells us "Myself and Ryan are old friends, so we've planned to do something since he moved to London. The idea of spending time in the studio together mixing a compilation, and then having the chance to tour it just seems like an opportunity we couldn't miss. Every track we're putting on the compilation is an exclusive to the mix, including new tracks from Ryan solo and as part of his Sweatshops boys project, and lots of edits and remixes by myself and Ryan, so we're making it as special as it can be".
Alongside the aforementioned, Tolfrey and Crosson also treat us to exclusive tracks and remixes from Jay Haze & Ricardo Villalobos, Larry Heard as Mr Fingers, Huxley, Luke Solomon, H-Foundation & Blakkat, Pezzner, William Kouam Djoko, Gavin Herlihy, Lil Mark, Sam Russo, Geddes, Maher Daniel & Ostrich, Jack Riley, Canal & Garfield, Hugo Barritt and Benedetto & Farina feat Jaw from dOP.
A compilation which displays deft programming and impeccable choices from two of the best DJs around, 'Don't Be Leftout' mixed by Matt Tolfrey & Ryan Crosson is out on Leftroom Records late-April (with a physical product appearing mid-April).
Tracklist
1. Jack Riley – This Isn't You
2. Benedetto & Farina feat Jaw – Your Smile (Spoken House Mix)
3. Sam Russo – Past Ways
4. Hugo Barritt – Lever Tate
5. Maher Daniel & Ostrich – Hypnosis
6. Gavin Herlihy – Was I Supposed To?
7. Canal & Garfield – Eastpoint Breaks
8. Lil Mark – 1994 (Matt Tolfrey's Freedom To Party Dub)
9. Geddes – Run For Your Money
10. Huxley and Sam Russo – Don't Undastand (Acappella)
11. Sweatshop Boys – Wanna Be More
12. H-Foundation feat Blakkat – All I Need
13. William Kouam Djoko – Sufficed To Say
14. Ryan Crosson – Two One Three
15. Luke Solomon – Psycho Babble
16. Pezzner – The Answer
17. Matt Tolfrey feat Jem Cooke and Kevin Knapp – Distant Story (Mr Finger's Galactic Mix)
18. Jay Haze feat Ricardo Villalobos – The Darkest Disco (Matt Tolfrey Reprise)