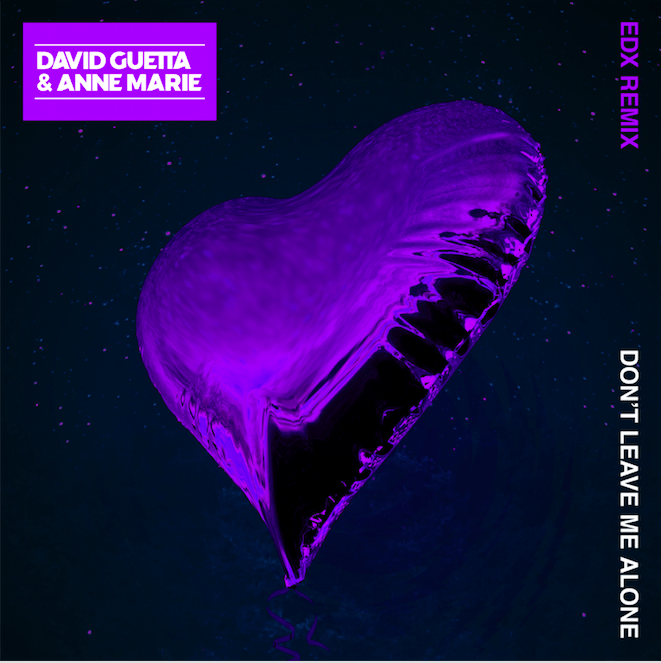 David Guetta - Don't Leave Me Alone (remixes)
Sweet arpeggios set the scene before Anne-Marie's heavenly vocals enter over soft piano chords. The infectious bridge section unfolds as synth chords grow in intensity, leading us to the chorus where pleasingly phat bass, snappy beats and a feel-good melody invites us onto the dancefloor. The vocal cut-ups are used to great effect throughout the track, and the lush final breakdown recalls the slo-mo vibes of the original. The finale brings things all together for a rousing crescendo which really gets those goosebumps flowing.
Released via Atlantic Records, this is EDX's second remix for the label in as many months, with his amazing version of Bazzi & Camila Cabello's summer smash Beautiful meaning he's in high demand right now.