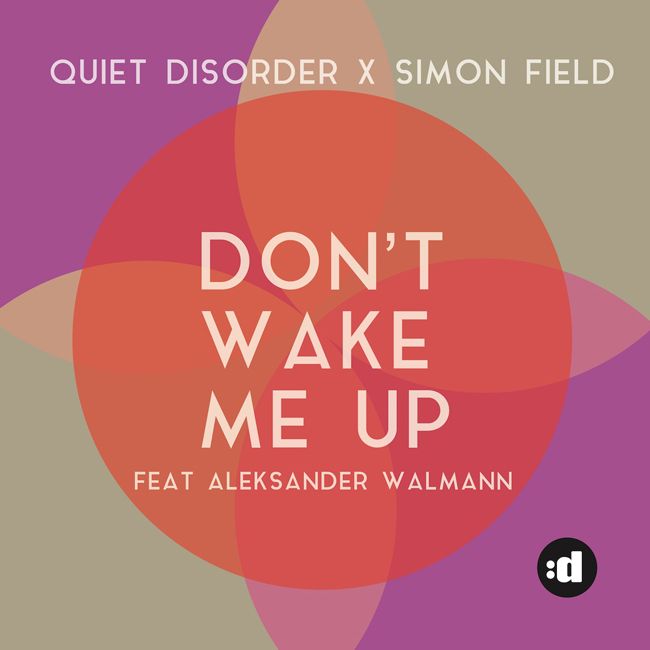 QUIET DISORDER & SIMON FIELD - DON'T WAKE ME UP
Quiet Disorder x Simon Field come together to make melodic dance music with real attitude!
The new single 'Don't Wake Me Up' stays true to their musical ethos: Catchy vocals and slammin' beats power through and deliver a truly memorable sound of anthemic proportions.
After hundreds of productions as solo artists and twenty years as solo acts, producers Lars Van Dalen and Mike Moorish have joined forces. From the underground, they have created Quiet Disorder for a new beginning as a duo. On this release they have teamed up with the inimitable Simon Field. Simon best known for his sweet house productions has racked up millions of Spotify plays, Viral #1's and countless world wide sync placements with his music.
Already, they have been making some serious noise and have gotten support from artists like Knife Party, Pegboard Nerds, Krewella, The Magician, Swanky Tunes and Baggi Begovic to name a few.
Quiet Disorder x Simon Field ft. Aleksander Walmann "Don't Wake Me Up" is out 24th March via disco:wax.
---
Quiet Disorder x Simon Field
01. 'Don't Wake Me Up'
02.'Don't Wake Me Up'
FOLLOW QUIET DISORDER:
Facebook: www.facebook.com/QuietDisorder
Twitter: https://twitter.com/Quiet_Disorder
Soundcloud: https://soundcloud.com/quiet-disorder
Instagram: https://www.instagram.com/quiet_disorder/
Website: http://www.quietdisorder.com
FOLLOW SIMON FIELD:
Facebook: https://www.facebook.com/simonfieldofficial/
Soundcloud: https://soundcloud.com/simonfieldofficial