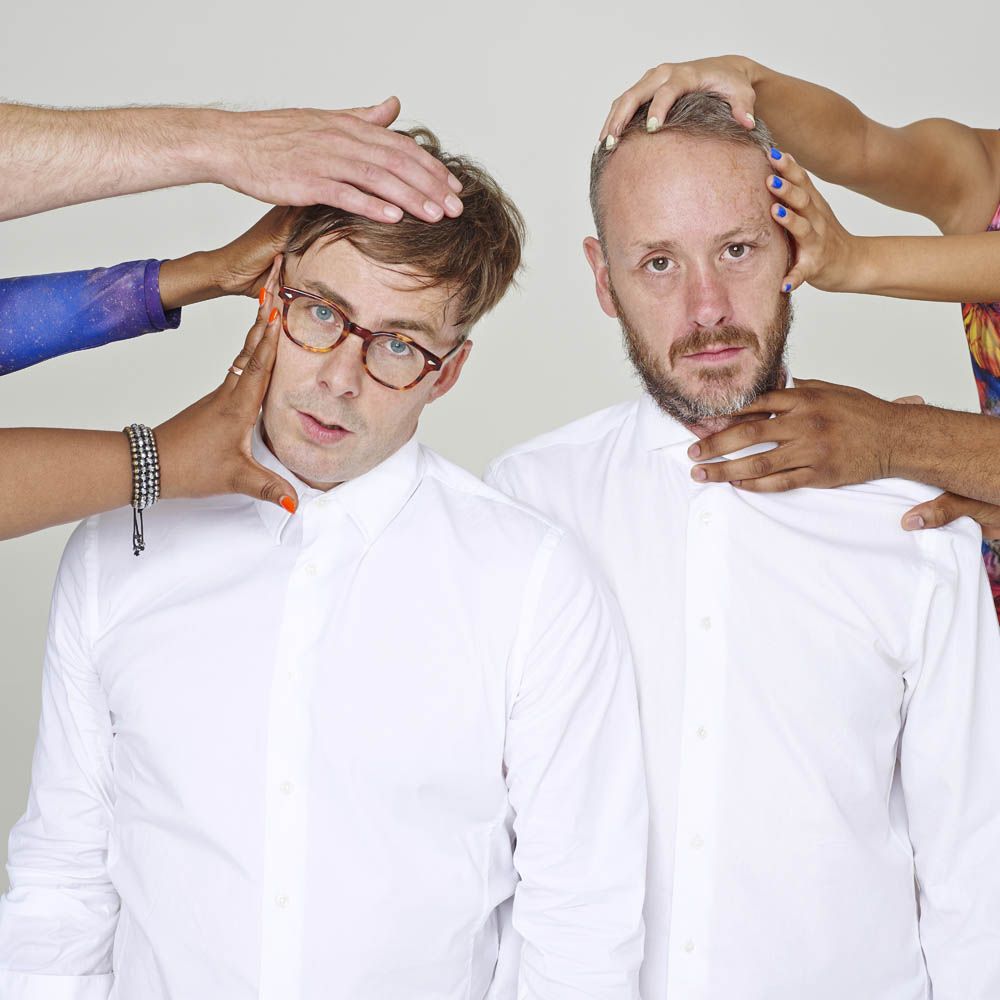 Doorly & Friends present Basement Jaxx
Doorly & Friends is back at Ministry of Sound on Saturday 2nd May and Doorly is bringing a massive line up along with him. Joining him in The Box will be UK dance institution, Basement Jaxx, backed up by Andy Butler of Hercules and Love Affair and Jaymo & Andy George. Raf Daddy from The 2 Bears will be hosting Bear Face in the 103.
Basement Jaxx are firmly embedded in the lexicon of British dance music via several outstanding artist albums and tracks such as 'Romeo', 'Where's Your Head At' and 'Rendez-Vu'. Away from the worldwide fame and career-defining Glastonbury live performances, Felix and Simon are two of the most respected DJs of the past twenty years, with a longstanding reputation for road-blocked South London parties (something that was upheld by their last Ministry of Sound appearance).
Supporting the Brixton duo is Andy Butler, founder and driving force behind retro-futurist house ensemble Hercules and Love Affair. Andy has become known for his highly charged house sets in recent years and is now recording under his own name, as demonstrated on current single 'You Can Shine' featuring Richard Kennedy.
Basement Jaxx and Andy Butler will be joined by Jaymo & Andy George, the UK upstarts behind the hugely respected Moda brand – known for everything from their warehouse parties to festivals and two labels. One of the latter, the Moda Black label, has released tracks from Disclosure, Hot Since 82, Groove Armada and Eats Everything.
Doorly will be completing the line up. Both the last Doorly & Friends party in February with Cajmere (which was a runaway success), and his appearance alongside the Audio Rehab crew back in August, have cemented his position as a Gaunt Street favourite.
Doorly & Friends host parties at Ibiza Rocks House and Doorly himself holds a residency at Pacha, Ibiza on Mondays.
Over in 103, Raf Daddy of The 2 Bears will be presenting his new concept Bear Face, bringing The Savage Girls to perform with him alongside DJs Will Tramp, Nicola Bear and SE7EN B2B with Jordan Wade.